Giselle Welo Blue Opal Ring
$3,460.00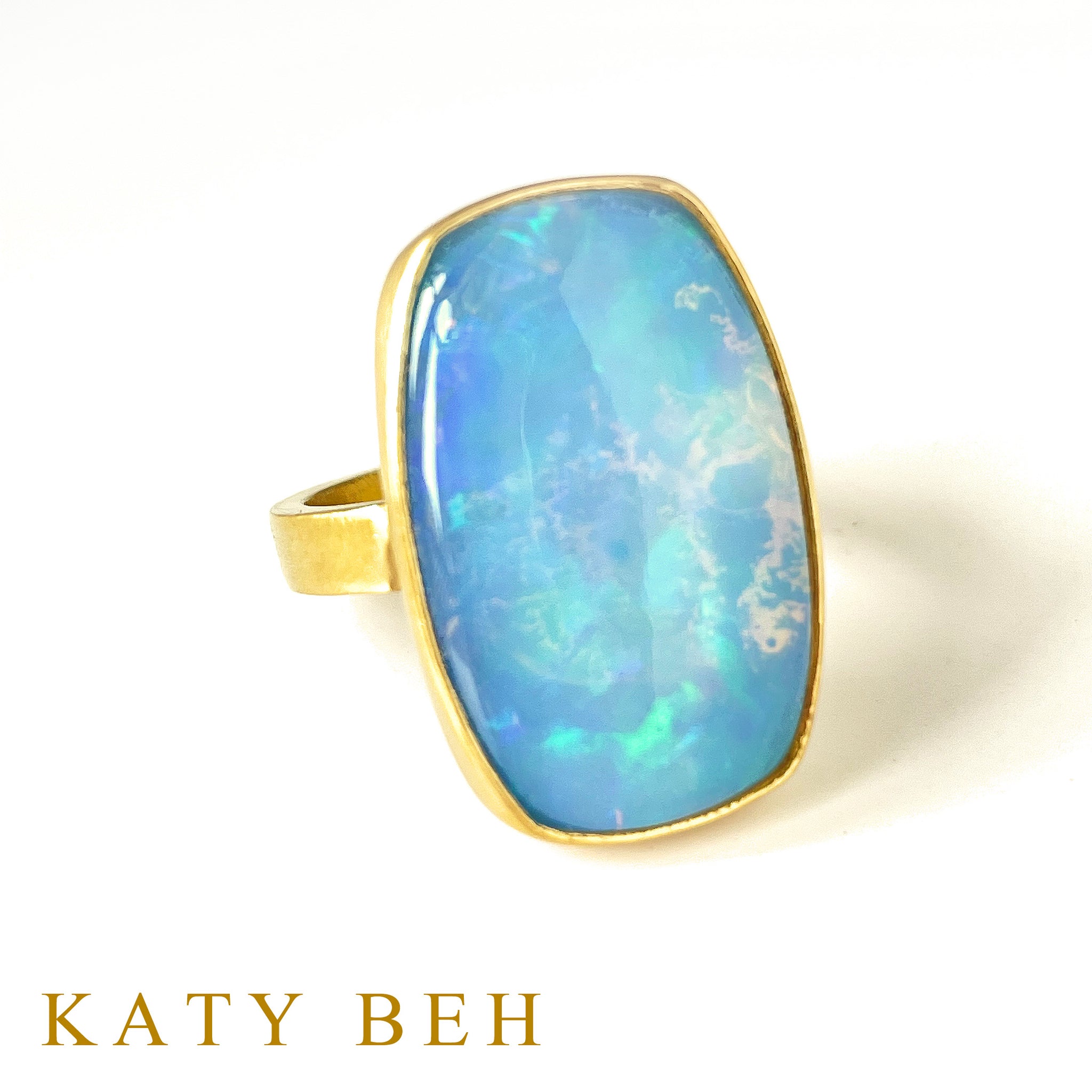 Giselle Welo Blue Opal Ring
Slip Giselle onto a finger that's not used to wearing rings and see how quickly she feels at home.
And she's ready to get fancy and have fun!
Entirely handmade in 22k yellow gold; Giselle is THAT right hand ring.
Still breathing? Meticulously made in rich yellow gold that I alloy in my New Orleans studio, this ring is the only one of its kind and is smokin' hot.
Created for superior craftsmanship using the ancient techniques of classical goldsmithing.
My Giselle citrine ring is one of a kind and can't be duplicated.
ABSOLUTELY WORTH IT.
Piece Specs:
Ethiopian Welo Opal
7.36 total carats
3 mm thick band
Size 7 (Most of my rings can be easily sized. Just ask!)
Only one available