Sabina Golden Beryl and Mexican Fire Opal Ring
$3,430.00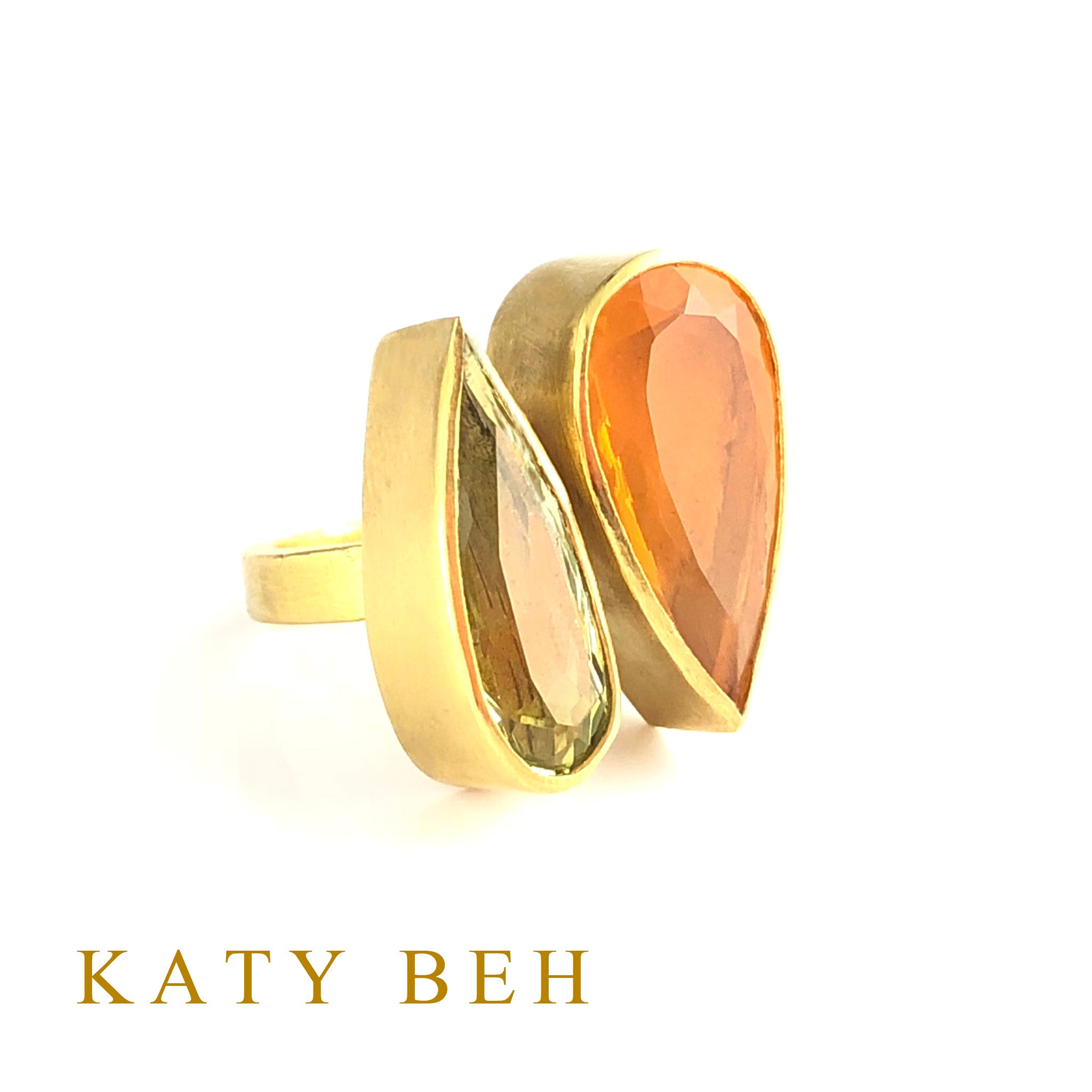 Sabina. So. Haute. I have a huge girl crush on her. Golden sage-y beryl and Foxxy Shazam Mexican fire opal. Lawd, I need some air. Entirely handmade in 22k yellow gold, Sabina is going to rock her haute and rock it all day long. She can bring home the bacon and fry it up in an pan.  And don't you think for a second she is not going to eat it. Meticulously made in rich yellow gold that I alloy in my New Orleans studio, golden beryl is known as heliodor, named after the Greek words for sun "helios" and gift "doron". Mexican fire opal is very different than the white opaque opals we are used to. Translucent in vivid oranges and reds, they may or may not have opal's infamous color-play. Sabina is the only ring of its kind. Created using the ancient techniques of classical goldsmithing.
My Sabina beryl and opal ring is one of a kind and can't be duplicated.
ABSOLUTELY WORTH IT.
Piece Specs:
Golden Beryl, Mexican Fire Opal
7.91 total carats
3 mm thick band
Size 6 (Most of my rings can be easily sized. Just ask!)
Only one available