Andie Hot Pink Quartz Necklace
$660.00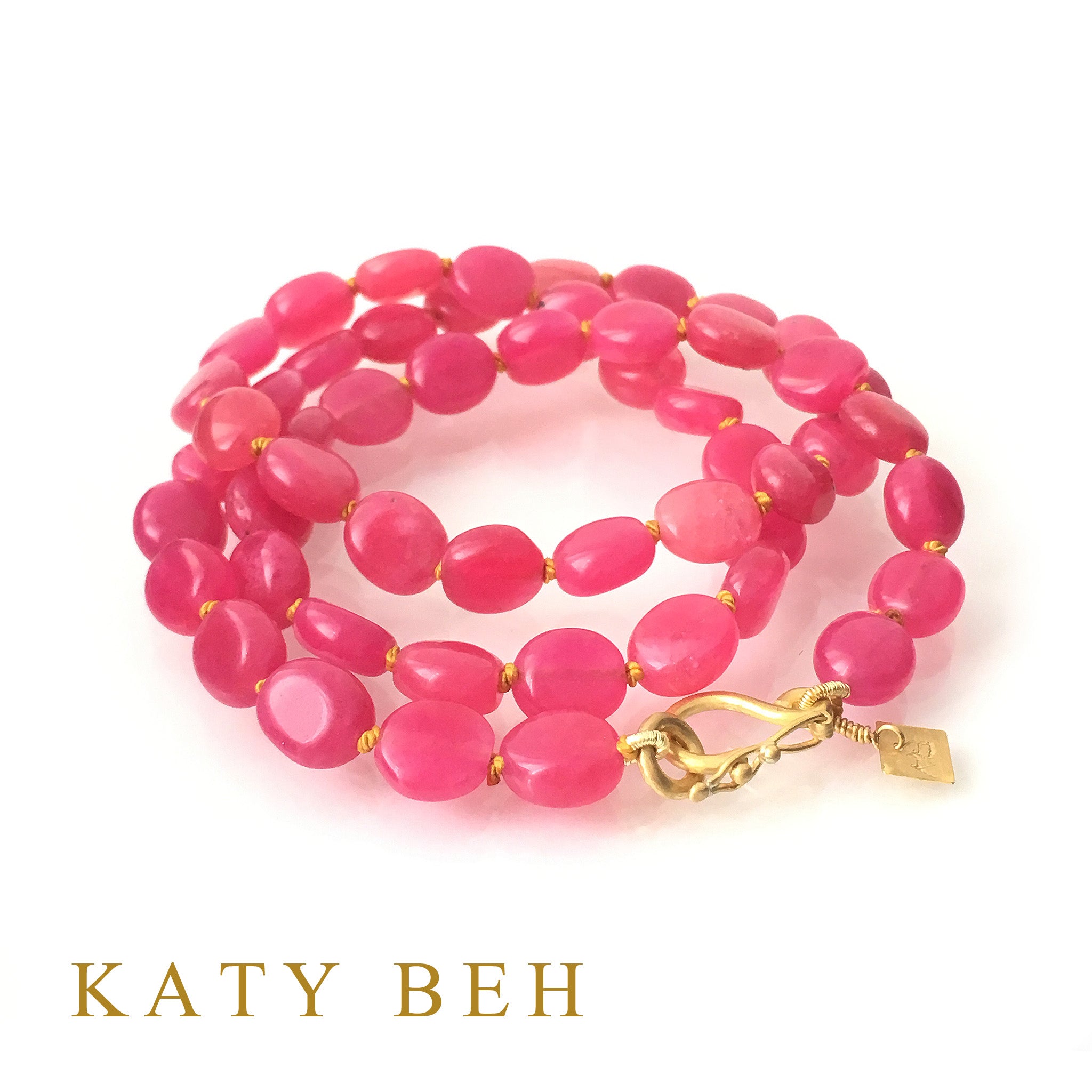 As Audrey Hepburn tells us, "I believe in pink..." How can you not? It "BAMS" up white, gray, and black glass ceilings. It makes you dare to go into the carpool line without your name sign. This hot pink babe is not for ladies who have never heard of gel nail polish.
Carefully knotted in gold silk, this necklace is the only one of it's kind and will make only one lucky woman sing for joy. Andie features a locking clasp entirely handmade in 22k yellow gold and looks fab alone, layered or with a pendant (sold separately; Greta yellow beryl pendant and Mia turquoise blue angelite pendant.)
My Andie Pink Quartz necklace is one of a kind and cannot be duplicated. 
ABSOLUTELY WORTH IT.
Piece Specs:
Hot Pink Quartz (dyed)
92.95 total carats
22k yellow gold locking clasp
18" long
Only one available