Angie Red Garnet Ring
$980.00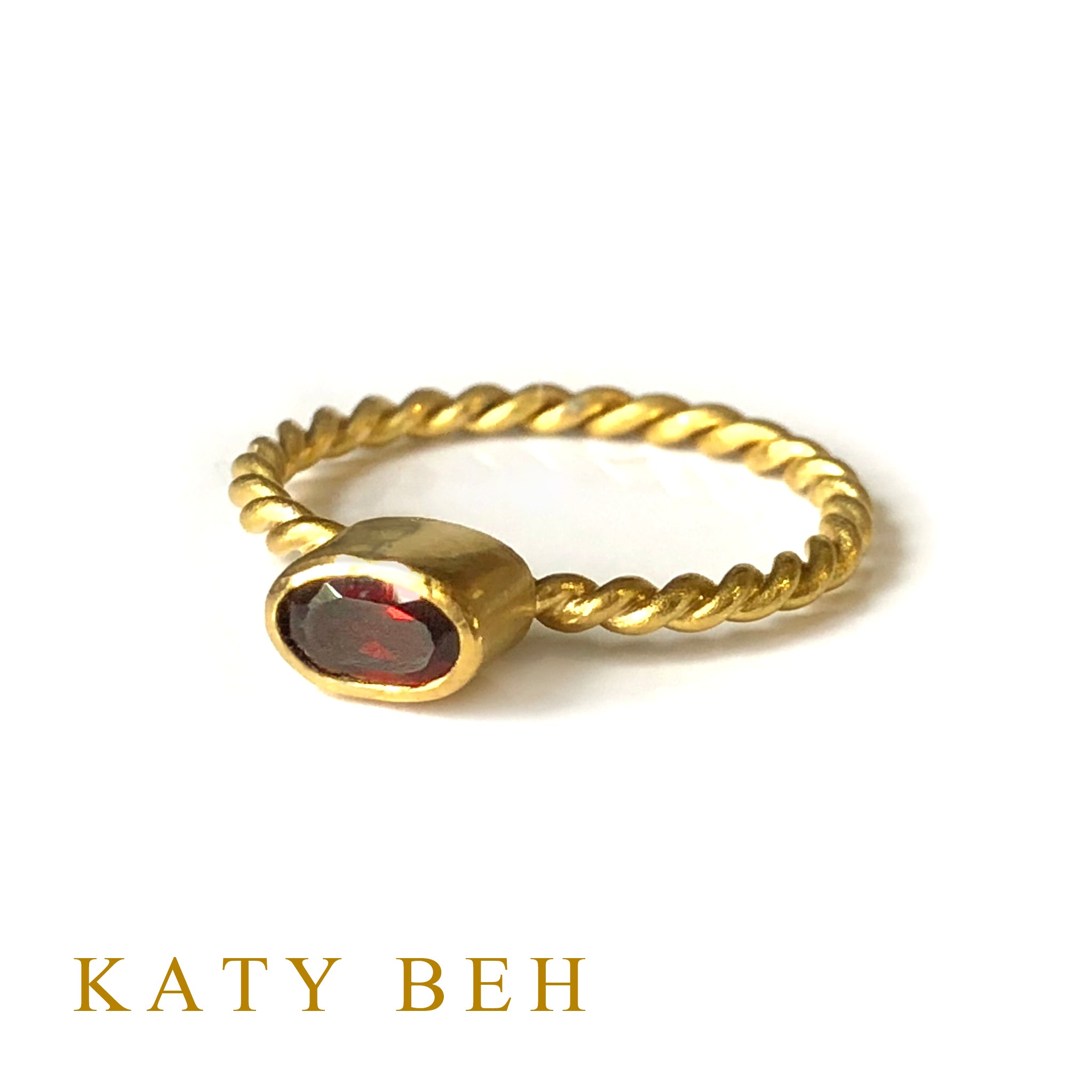 My red garnet Angie ring is named for the daughter of dear friends of mine. The friendliest young lady you'll ever meet, Angie wears her title "The Mayor" proudly on her sleeve. January birthday? The name garnet comes from the Latin word "garanatus," meaning seedlike, in reference to a pomegranate. As an added bonus, garnet is believed to help you keep it all together, feel grounded and connected to the now.
Wow! With that kind of resume, I'd wear garnet every day of the week!
Angie is entirely handmade in 22k yellow gold and looks fab alone or stacked. The ring is the only one of it's kind is an heirloom in the making.
My Angie garnet ring is one of a kind and cannot be duplicated.
ABSOLUTELY WORTH IT.
Piece Specs:
Garnet
0.55 total carats
2 x 2 mm thick band
Size 6 1/2  (Most of my rings can be easily sized. Just ask!)
Only one available