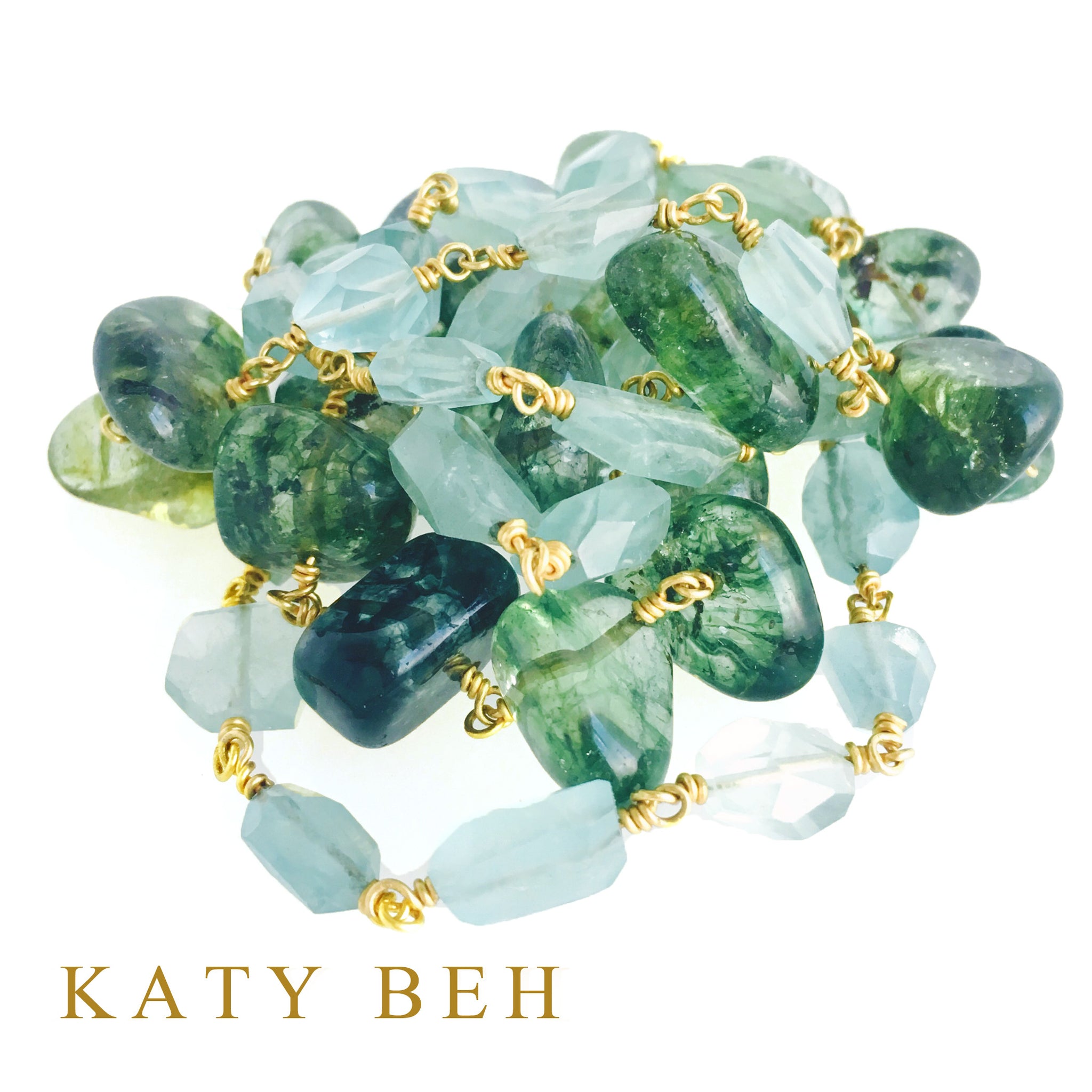 I made this while in Telluride, Colorado. The light blue aquamarine beads are shaped like ice slivers. The nugget green tourmaline beads are the color of the gorgeous pines all over the mountains. Wear it single, doubled...add a pendant if you like! Each bead is hand-wrapped in rich 22k gold and is linked carefully to the next; the chain ends with a secure locking S clasp. Entirely handmade in 22k yellow gold that I alloy in my New Orleans studio. This necklace is the only one of its kind and is created using the ancient techniques of classical goldsmithing.
My Nan aquamarine and green tourmaline quartz necklace is one of a kind and can't be duplicated.
ABSOLUTELY WORTH IT.
Piece Specs:
Aquamarine, Green Tourmaline Quartz (dyed)
~435.00 total carats
36" Long
Only one available