Audrey Pink Sapphire & Morganite Earrings
$2,210.00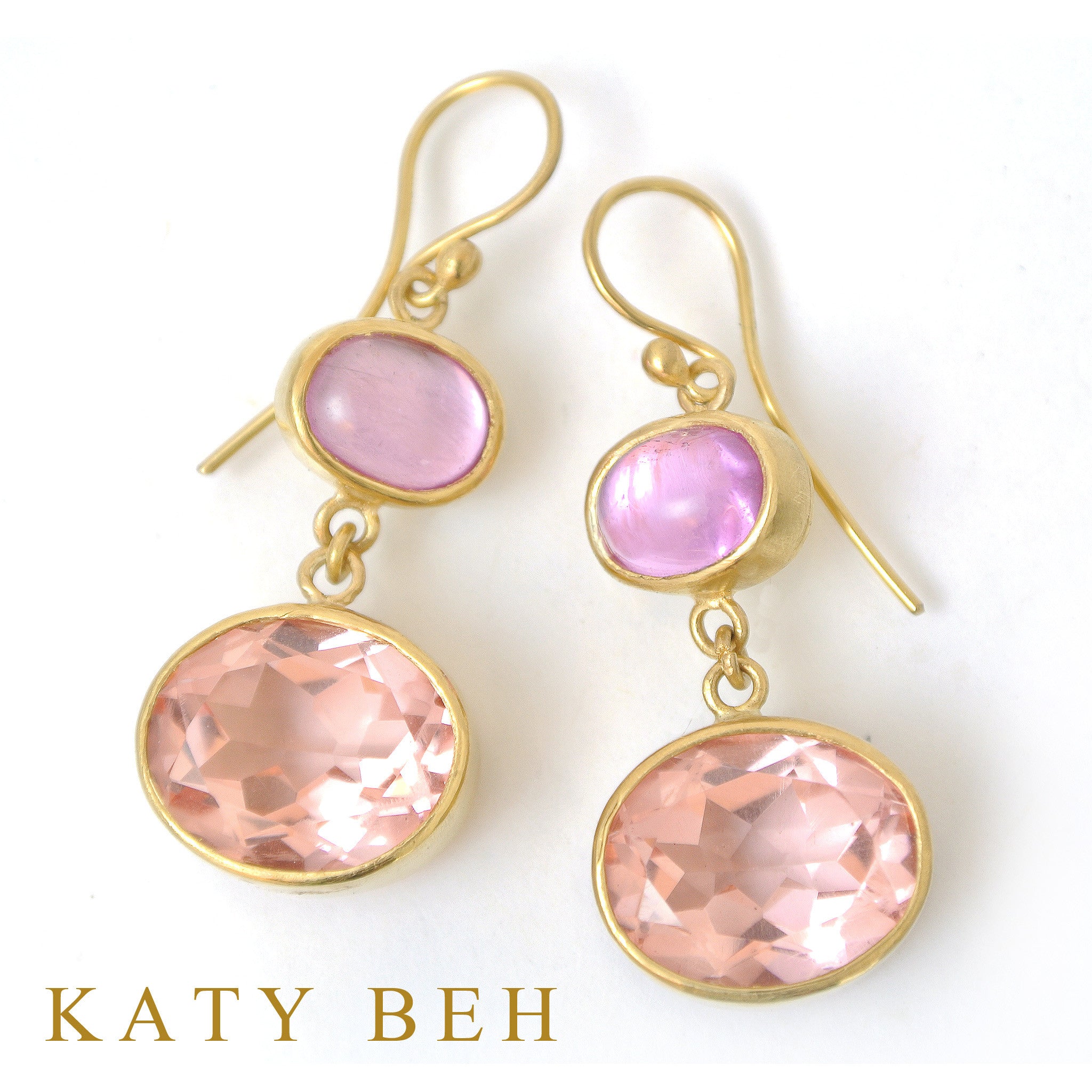 Yeah, here we are back at pink again.  Hi there, Audrey. #ibelieveinpink. Guilty. I must fess up though with these. I got all googly about the gorgeous pinks so I made a HUGE exception and used...lab created pink sapphires and morganite doublets. So sue me. 
My Audrey pink sapphire & morganite earrings are for when you want to feel pretty and need some distraction from your messy bun. Entirely handmade in 22k yellow gold, these pink for days earrings flatter all complexions and pop with every hair color. Meticulously made in rich yellow gold that I alloy in my New Orleans studio, lab created gems are authentic gems, but man-made instead of mined. Morganite - more or less a pink aquamarine - as a doublet is composed of two parts; morganite in combination with quartz. It's a man-made fabrication where two pieces of material are glued together to form a sort a composite or "gemstone sandwich".  Created using the ancient techniques of classical goldsmithing
My Audrey earrings are one of a kind and can't be duplicated. Buy now or contact Katy today and see this beauties in person.   ABSOLUTELY WORTH IT.
Piece Specs:
Pink Sapphire (lab created), Morganite (doublet)
12.25 total carats
1 1/2" Long
Only one available
Order now or contact Katy Beh |  katy@katybeh.com | 504-237-8144