Beryl Necklace with Mexican Fire Opal, Chartreuse Aqua, Vesuvianite
$8,400.00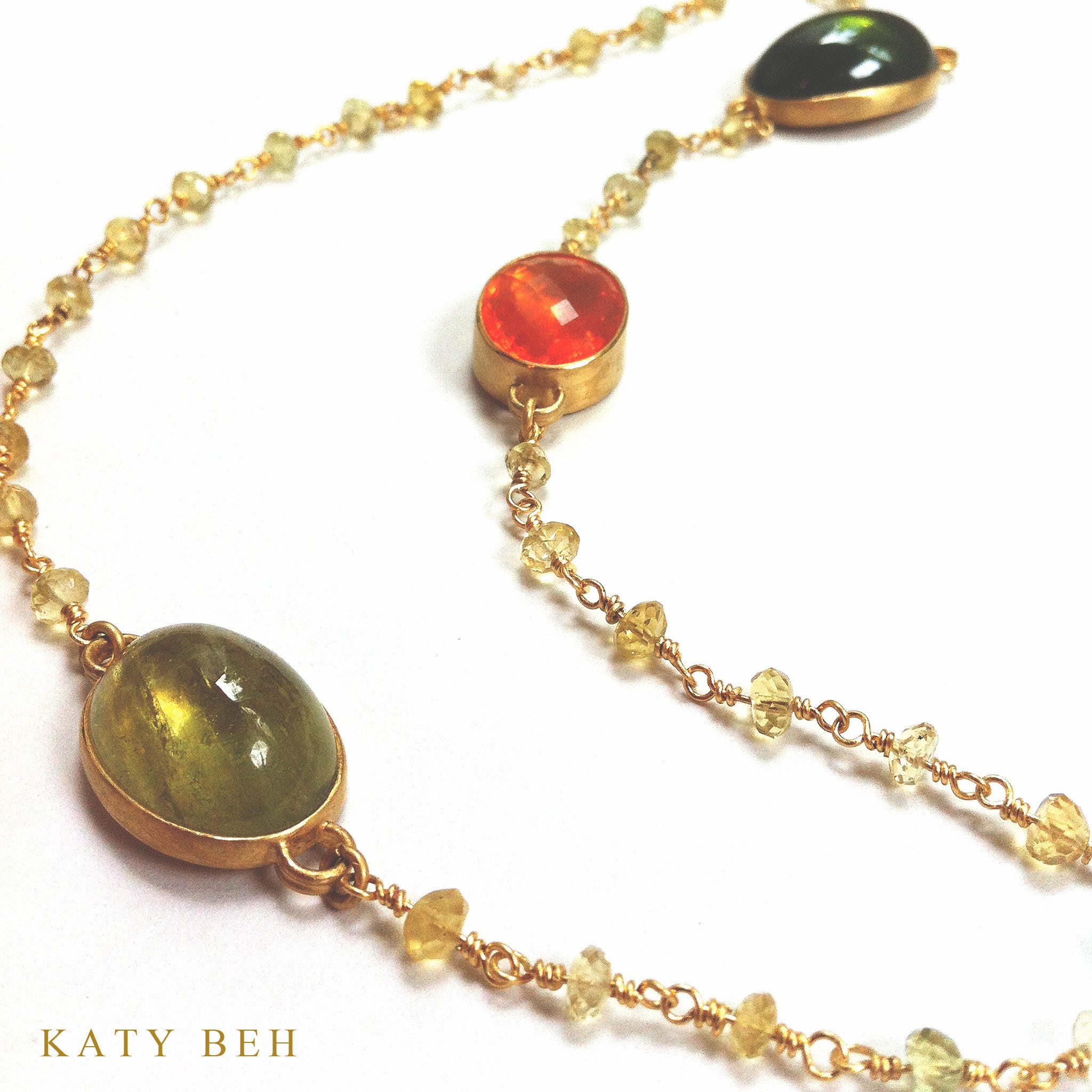 So fine.  The light yellow beryl bead chain necklace features three stations: faceted Mexican fire opal, chartreuse aquamarine cab and a vesuvianite cab.  Entirely handcrafted in 22k yellow gold.  It's a slip-over-your-neck necklace.
Gemstones:       Beryl, Mexican Fire Opal, Aquamarine, Vesuvianite.
Gem Weights:    21.40 tcw (beads), 8.35 cts (opal), 19.50 cts (aqua),
34.88 cts (vesuvianite)
Length:               27"