Carol Tanzanite and Pink Opal Earrings
$1,690.00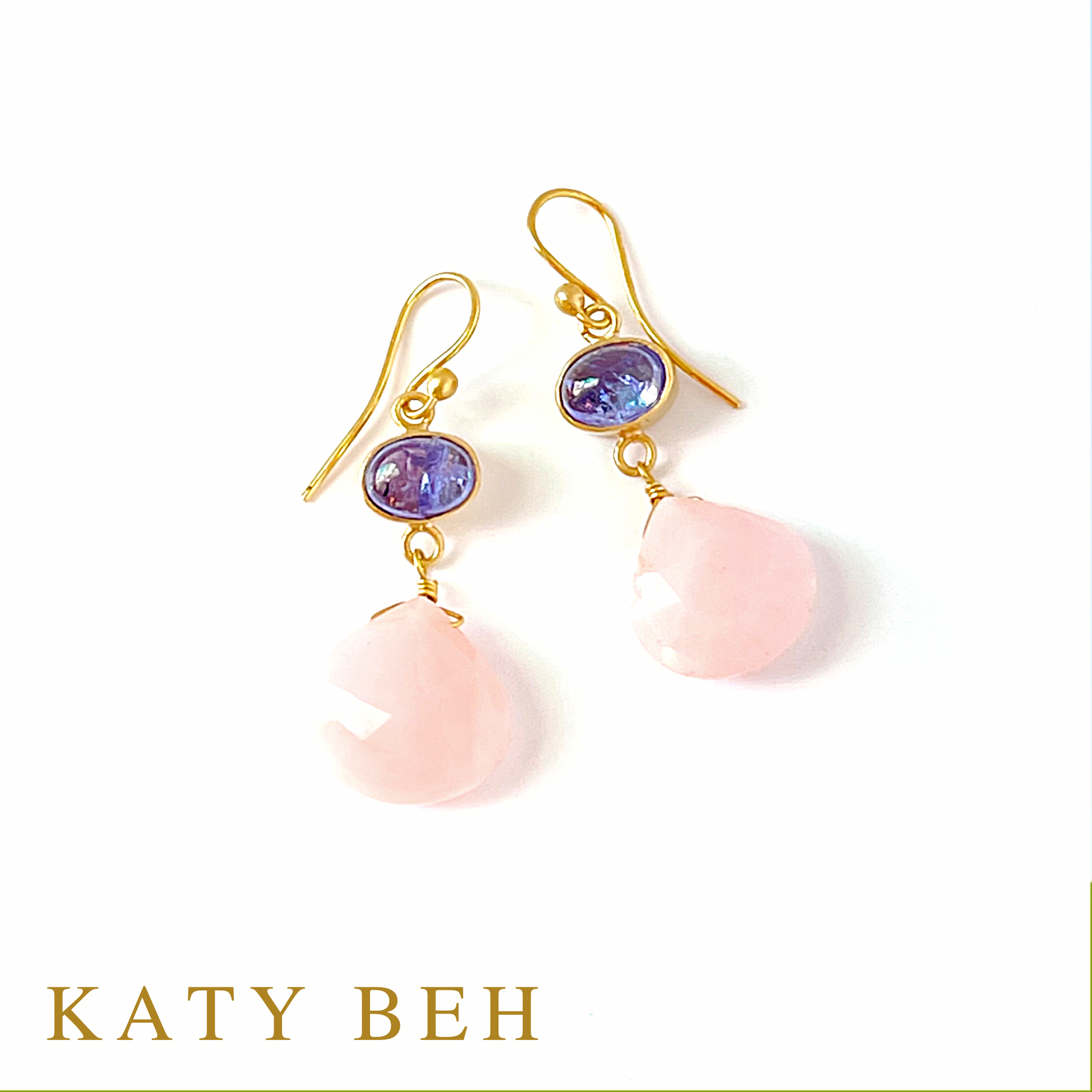 Carol dangle earrings with oval smooth blue tanzanite and pink opal briolette drops.
Entirely handmade in 22k yellow gold that I alloy in my New Orleans studio. The periwinkle blue tanzanite and peachy-pink opal earrings paired with rich high karat gold are the only pair of their kind. Created using the ancient techniques of classical goldsmithing.
One of a kind and can't be duplicated.
ABSOLUTELY WORTH IT.
Piece Specs:
Tanzanite, Pink Opal
1 3/8d" long including earwire
One earring weighs less than a nickel
Only one pair available