Celine Turquoise and Fluorite Necklace
$990.00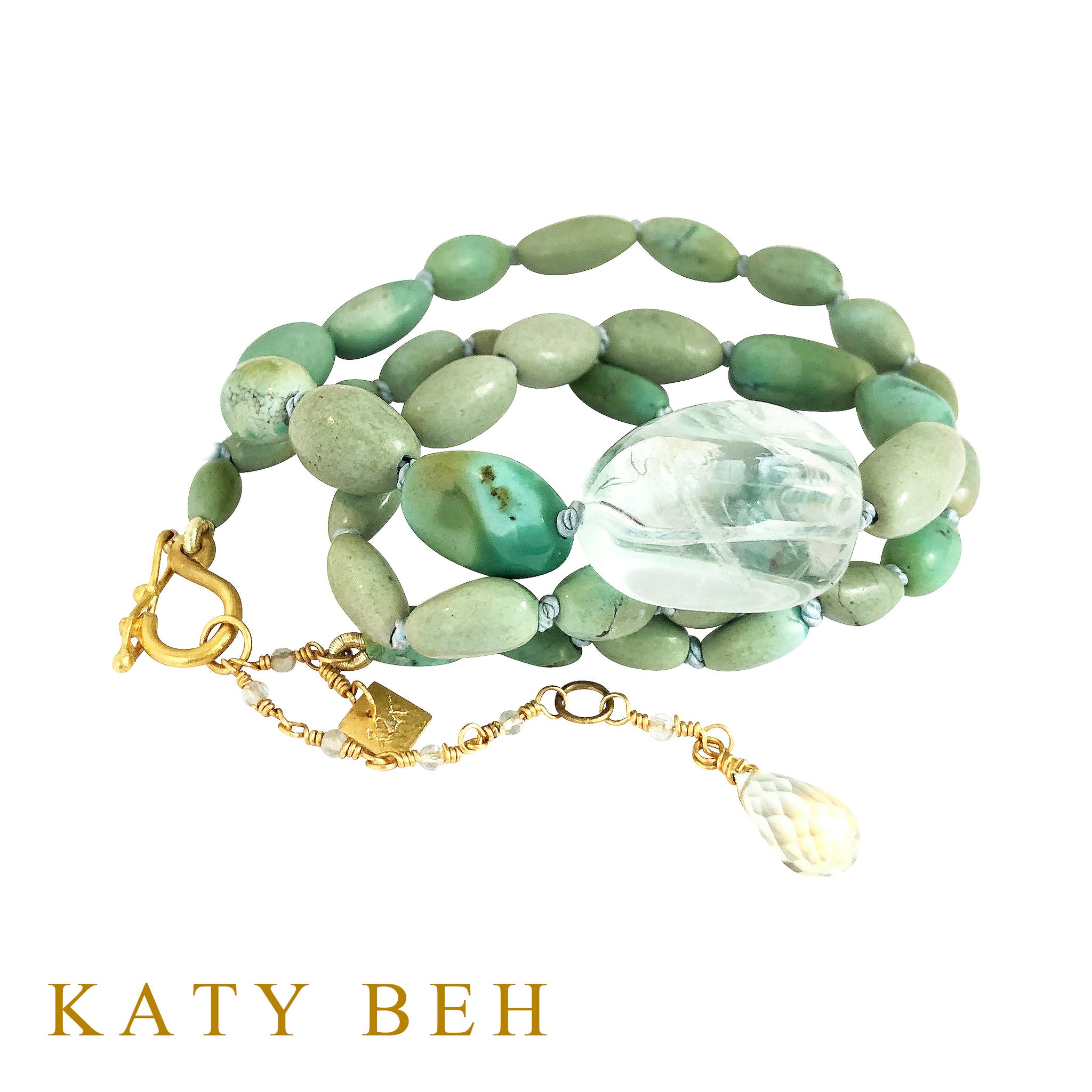 Celine beaded green turquoise, mint fluorite and pale green amethyst briolette necklace

Carefully hand-strung and knotted on light blue silk, this necklace is one of a kind. The graduating pale green turquoise are oval with a soft polish. Centered is a dramatic, yet subtle mint green transparent free form fluorite bead. Celine features a hand wrapped teensy fluorite bead wire extender finished with a sparkly mint amethyst briolette. This unique detail offers two lengths at 16" or 18".  Also, a secure locking S clasp entirely handmade in 22k yellow gold keeps it all in place. 
My Celine beaded green turquoise, mint fluorite and pale green amethyst briolette necklace is one of a kind and can't be duplicated.
ABSOLUTELY WORTH IT.
Piece Specs:
Turquoise, fluorite, mint amethyst

4 x 7 - 9 x 15 millimeters graduating
104.45 total carats
22k yellow gold locking clasp
Adjustable from 16" to 18"
Only one available