Dolly Fluorite Pendant
$1,720.00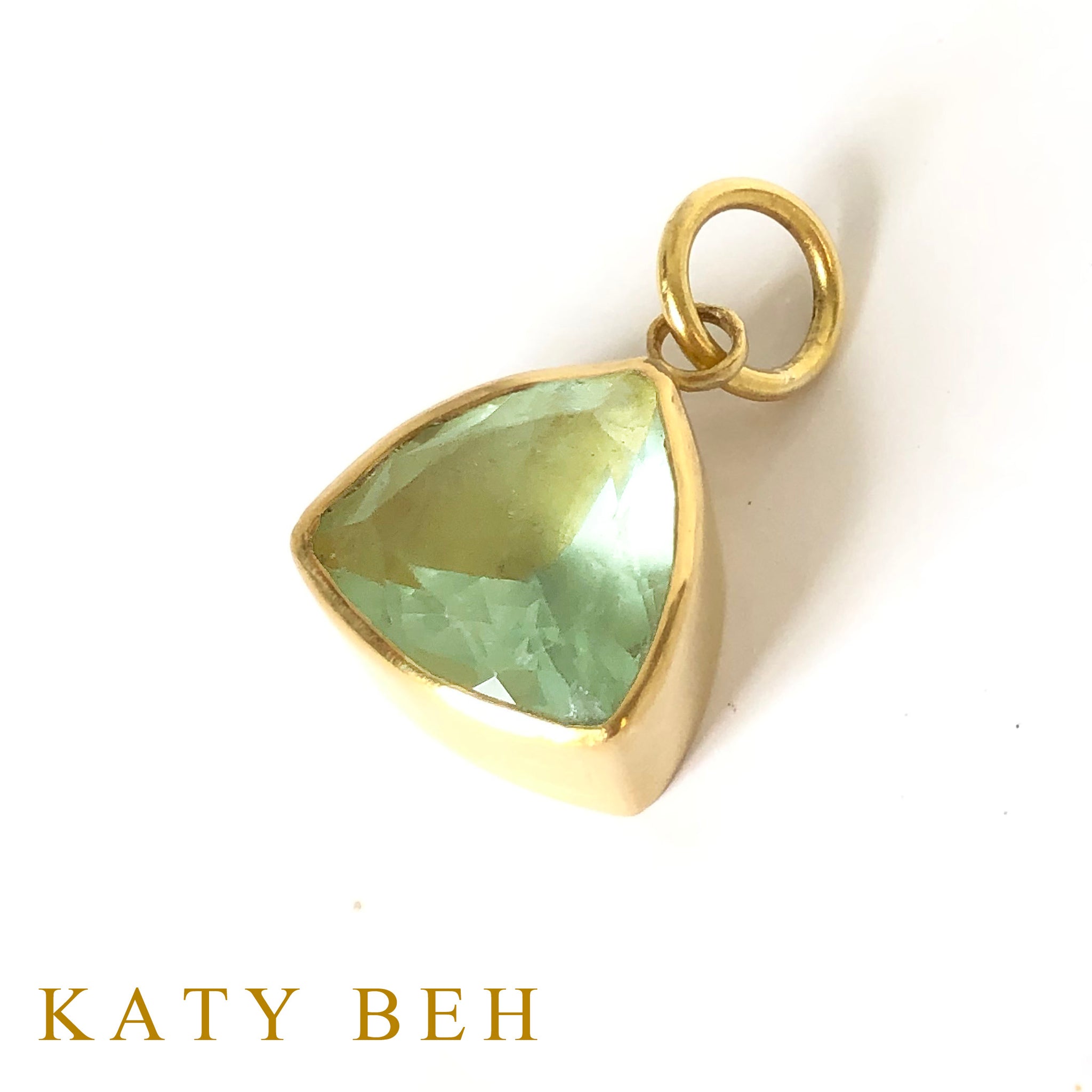 Dolly mint green fluorite trillion pendant.
Entirely handmade in 22k yellow gold that I alloy in my New Orleans studio. The swimming pool colored fluorite trillion is paired with rich high karat gold is one of a kind. Created using the ancient techniques of classical goldsmithing. Loop is large enough to slip over or on a variety of clasps. Necklaces sold separately.
My Dolly Fluorite pendant is one of a kind and can't be duplicated.
ABSOLUTELY WORTH IT.
Piece Specs:
Fluorite
15.55 total carats
1 1/8" Long with loop
Necklaces sold separately
Only one available