Emma Citrine Pendant
$770.00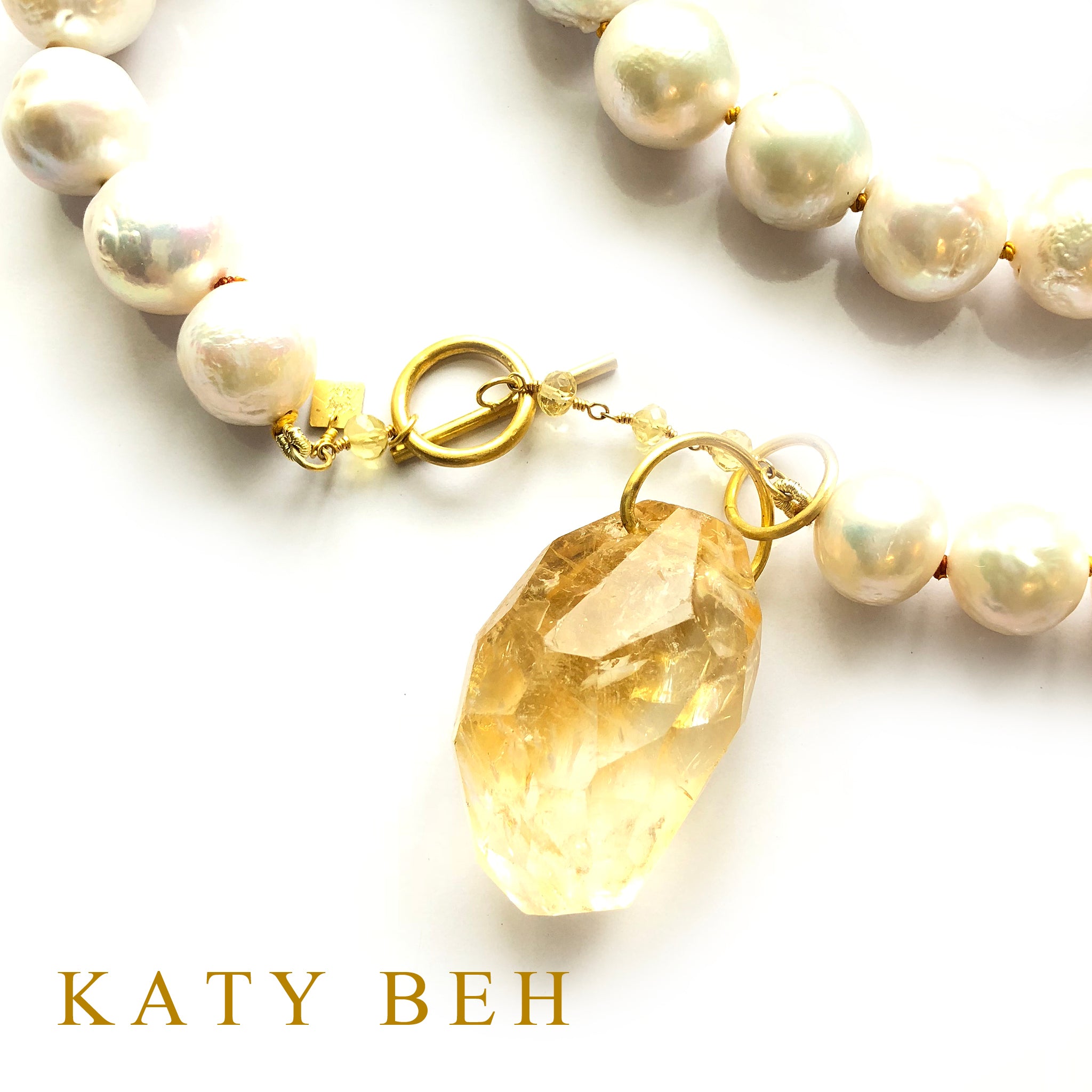 I'd like to share my favorite excuse for not working out: "I don't want to get too buff." You may use it. Please share! For some of like to show off our slinky selves in more creative ways.  As in big-ass chunky pendants like Emma. Entirely handmade in 22k yellow gold, this rock will make any day. Meticulously made in rich yellow gold that I alloy in my New Orleans studio, this pendant is crazy versatile and has the magic to dress up or down in a flash. Emma is the only one of its kind and is created using the ancient techniques of classical goldsmithing.
My Emma citrine pendant is one of a kind and can't be duplicated.
ABSOLUTELY WORTH IT.
Piece Specs:
Citrine
136.7 total carats
2" long
Weighs about 1 oz
Only one available
Necklaces sold separately.