Erykah Carnelian, Beryl and Pearl Necklace
$2,800.00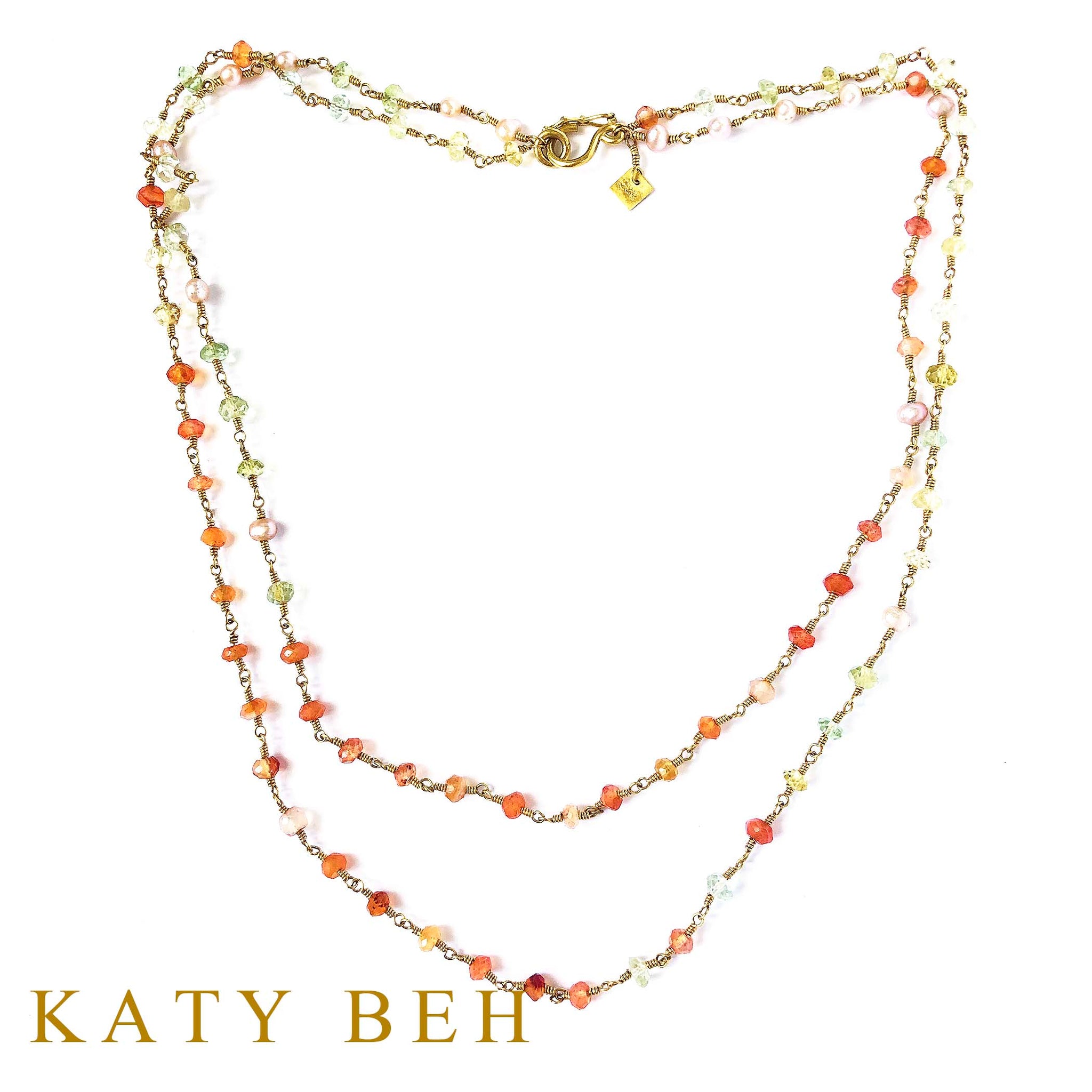 Erykah carnelian, beryl and peach pearl bead wrapped necklace.
Sometimes, it just feels like there's no proper outlet for your energy, It's so golden, so blazing, so bright it could carry you all the way to the moon. With a palette of soft candle light, my Erykah necklace will have you do You. She is a future heirloom of your unique beauty, taste and journey. A double strand necklace, Erykah's gemstones include golden beryl, orange carnelian and peach freshwater pearls. Each bead is hand-wrapped in rich 22k gold and is linked carefully to the next; the chain ends with a secure locking S clasp. Entirely handmade in 22k yellow gold that I alloy in my New Orleans studio. This necklace is the only one of its kind and is created using the ancient techniques of classical goldsmithing.
My Erykah carnelian, beryl and pearl necklace is one of a kind and can't be duplicated.
ABSOLUTELY WORTH IT.
Piece Specs:
Carnelian, beryl, pearl
30.6 total carats
Double strand: 16 1/2; 18" Long
Only one available