Eva Spessartite Garnet Ring
$1,140.00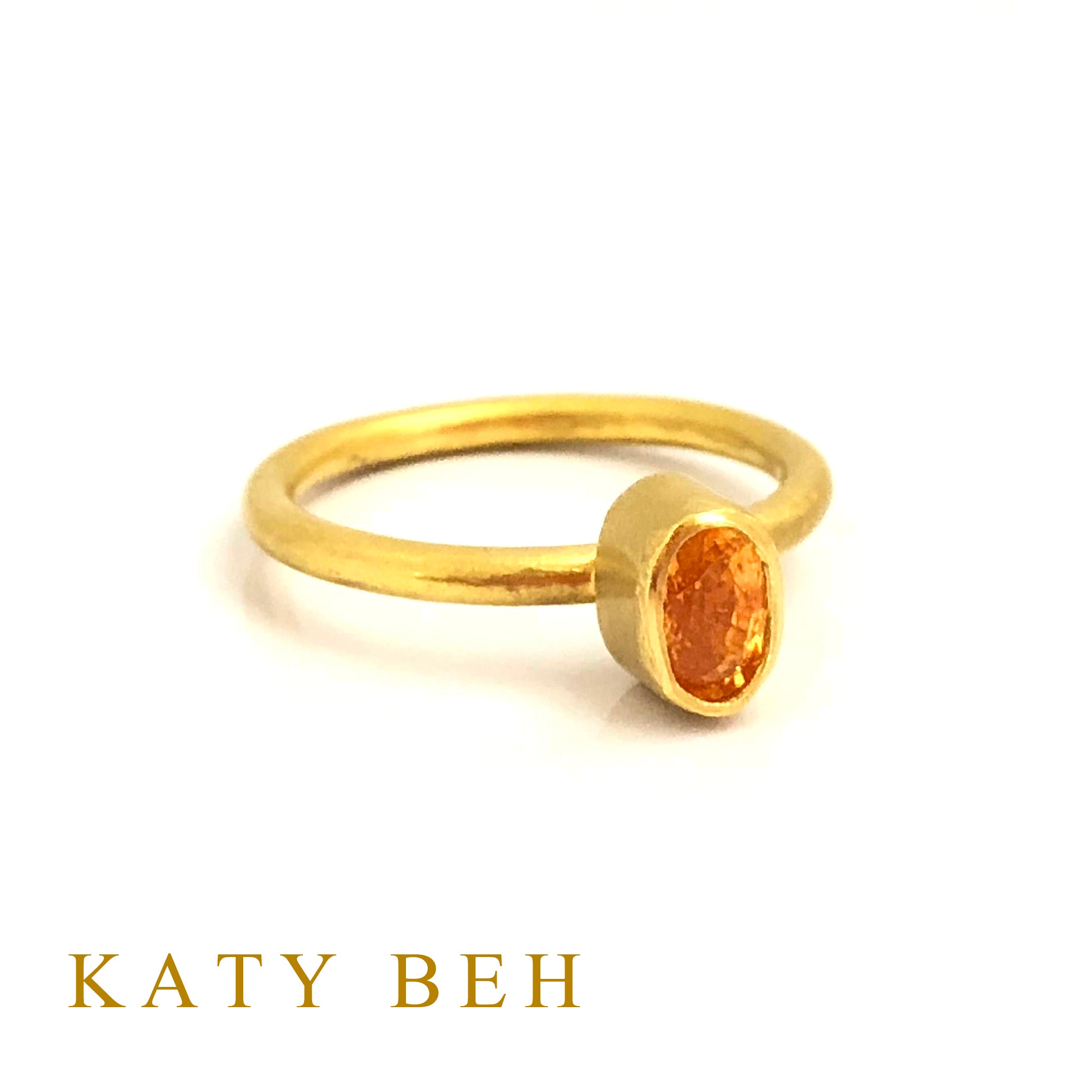 My spessartite garnet Eva ring is a juicy little pop of orange! It's in fact manganese which produces the orange in this garnet mineral group. As the birthstone for January, an orange garnet will keep you kosher, with a little shot of Tabasco for something extra. Garnet is the gemstone for second wedding anniversaries, too! Who knew?
Eva is entirely handmade in 22k yellow gold and looks fab alone or stacked. The ring is the only one of it's kind is an heirloom in the making.
My Eva garnet ring is one of a kind and cannot be duplicated.
ABSOLUTELY WORTH IT.
Piece Specs:
Garnet
0.75 total carats
2 x 2 mm thick band
Size 5 1/2  (Most of my rings can be easily sized. Just ask!)
Only one available