Fancy Mix Green Tourmaline Earrings
$3,290.00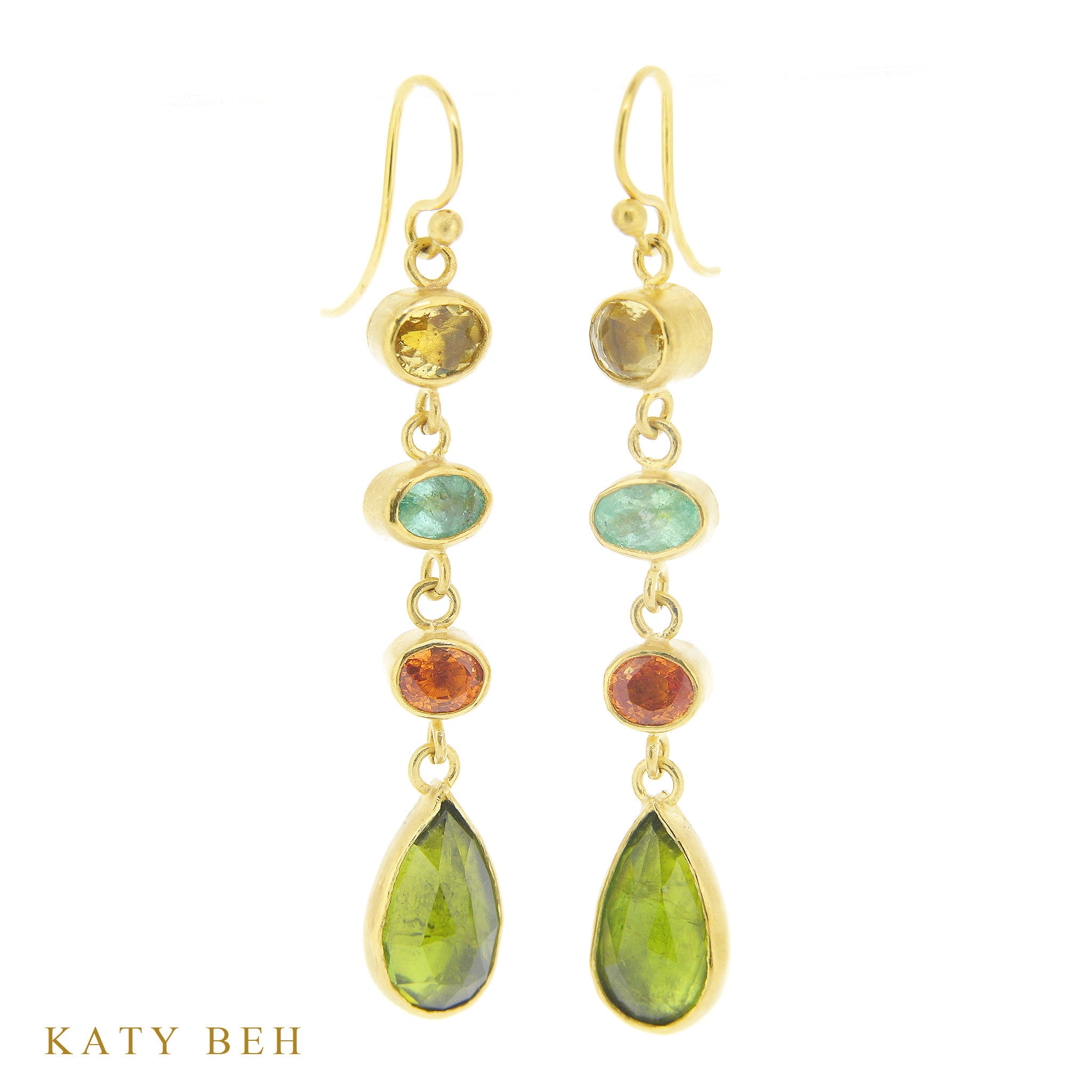 LOVE!  Year round, all season, 24/7.  You get the idea.  A fancy mix of gemstones:  beryl, paraiba tourmaline and spessarite garnet faceted ovals dangle down and finish off with big rose cut green tourmalines. Handcrafted in 22k yellow gold.
Gemstones:     Beryl, Paraiba Tourmaline, Spessarite Garnet, 

Green Tourmaline
Gem Weight:    7.15 tcw
Length:              2"