Golden Fluorite and Pink Pearl-Tourmaline Mix Necklace
$960.00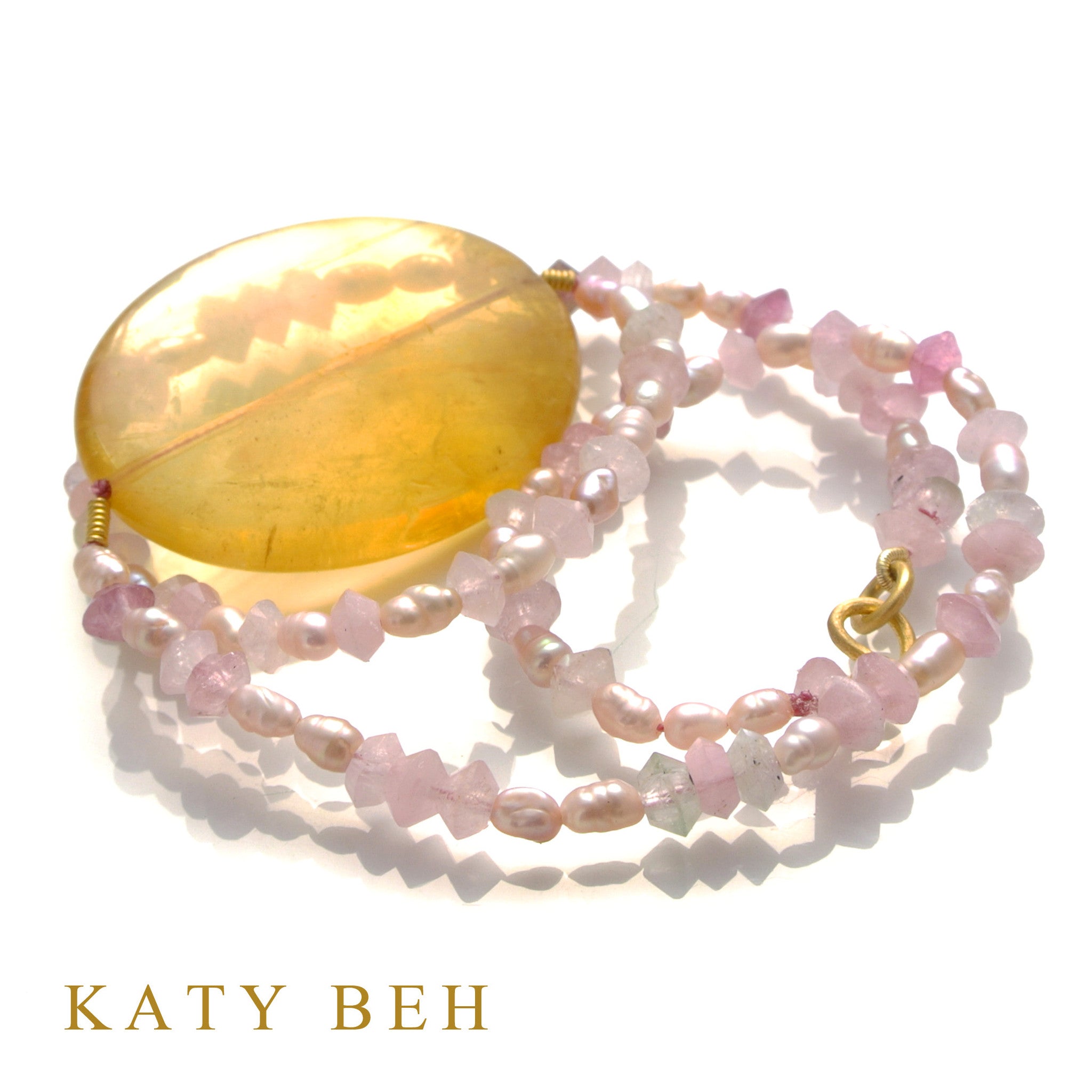 The golden fluorite in the middle of this necklace is like a big dob of honey.  I love it next to the texture of the pink tourmaline and pink freshwater pearls.  22k yellow gold hand crafted clasp.  One of a kind.
Gemstones:       Fluorite, Pink Tourmaline, Pink Freshwater Pearls
Length:               16"