Hani Apatite Necklace
$1,170.00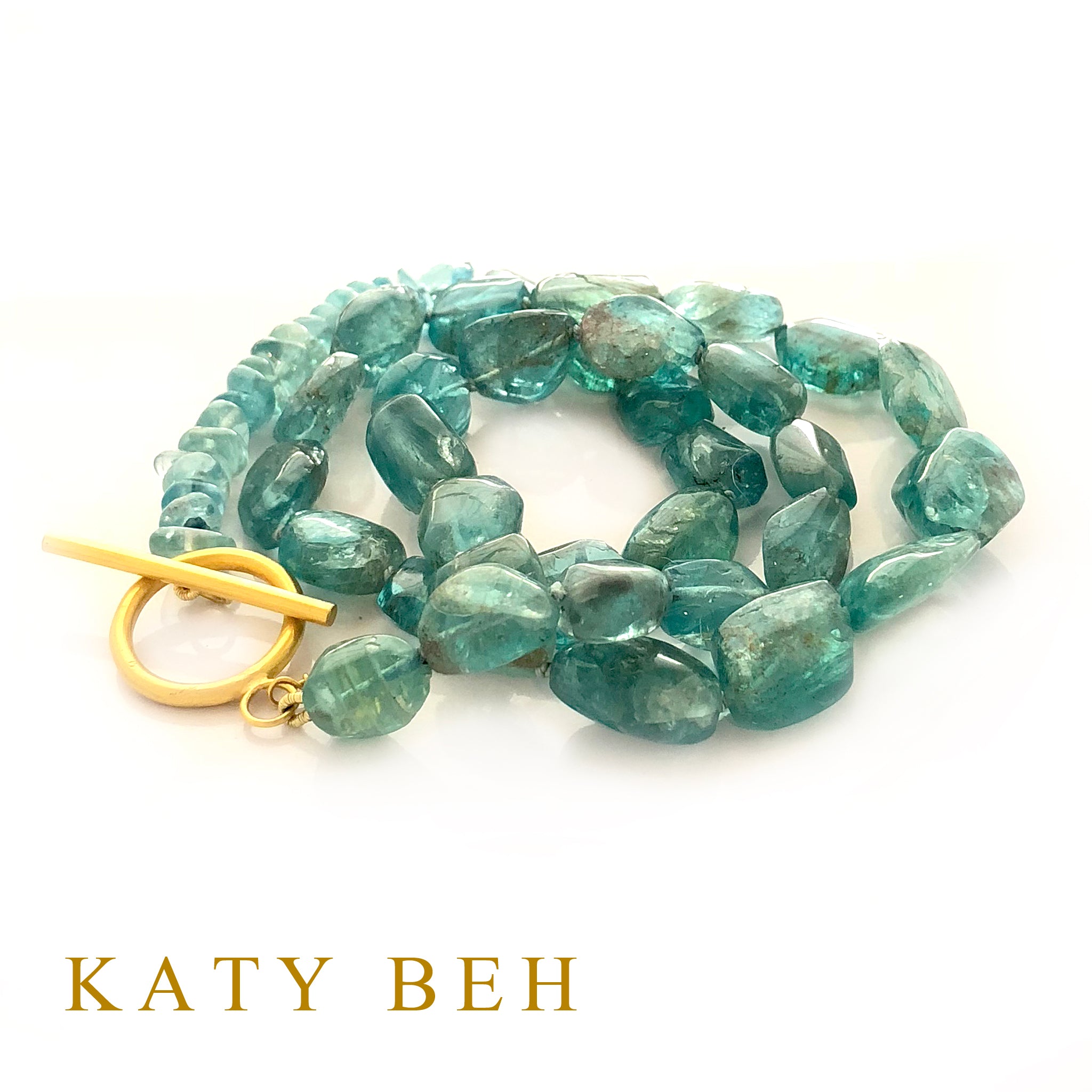 A go-getter for sure, my Hani teal blue apatite necklace was made for women with their eye on the prize. Metaphysically, apatite is a dual-action stone, known for its positive use of personal power to achieve goals. It clears away confusion then stimulates you to expand your knowledge and truth. Entirely handmade in 22k yellow gold, the toggle clasp can be worn in back, front or with one of my signature pendants dangling from it.  A combination of different levels of fluorine, chlorine and hydroxide; apatite  ranges in color from deep blue-green to green to yellow and sometimes pink or violet. The name apatite is derived from a Greek word meaning "to deceive" because the variety of colors and formations in which this stone occurs makes it easy to mistake for other minerals. 
Truly a wardrobe maker. Meticulously made in rich yellow gold that I alloy in my New Orleans studio and knotted by hand, this necklace is the only one of its kind. Created using the ancient techniques of classical goldsmithing
My Hani nugget apatite necklace is one of a kind and can't be duplicated. Buy now or contact Katy today and see this beauty in person.   ABSOLUTELY WORTH IT.
Piece Specs:
Apatite
160 total carats
18" long
Only one available
Order now or contact Katy Beh |  katy@katybeh.com | 504-237-8144