Irene Fancy Zircon, Blue Topaz and Amethyst Necklace
$950.00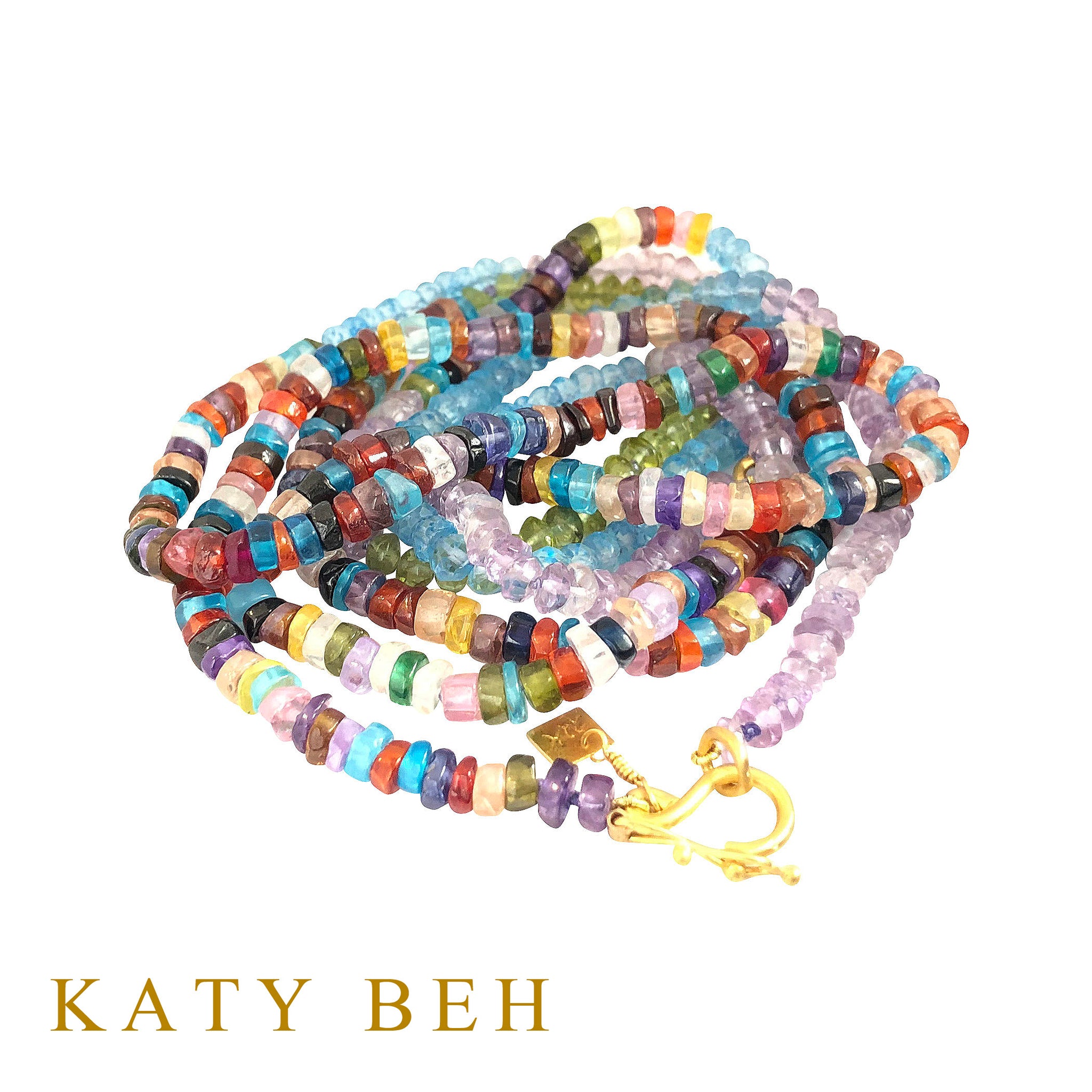 Irene fancy zircon, blue topaz, pale amethyst and peridot beaded necklace 
Carefully hand-strung and knotted on light blue silk, this necklace is one of a kind. A rainbow of multi-colored fancy zircon thin barrel beads are juxtaposed with saucer shaped green peridot. Faceted pale lavender amethyst and ocean blue topaz beads compliment the look. Irene features an additional specifically placed ring offering a second look as a layered doubled necklace. Also, a secure locking S clasp entirely handmade in 22k yellow gold keeps it all in place. Looks fab alone, layered or with a pendant (sold separately).
My Irene fancy zircon, blue topaz, pale amethyst and peridot beaded necklace is one of a kind and can't be duplicated.
ABSOLUTELY WORTH IT.
Piece Specs:
Fancy zircon, peridot, blue topaz, amethyst

~ 4 millimeters diameter
220.20 total carats
22k yellow gold locking clasp
38" long, adjusts to 18" and 20" doubled
Only one available