Jane Moonstone Drop Earrings
$3,230.00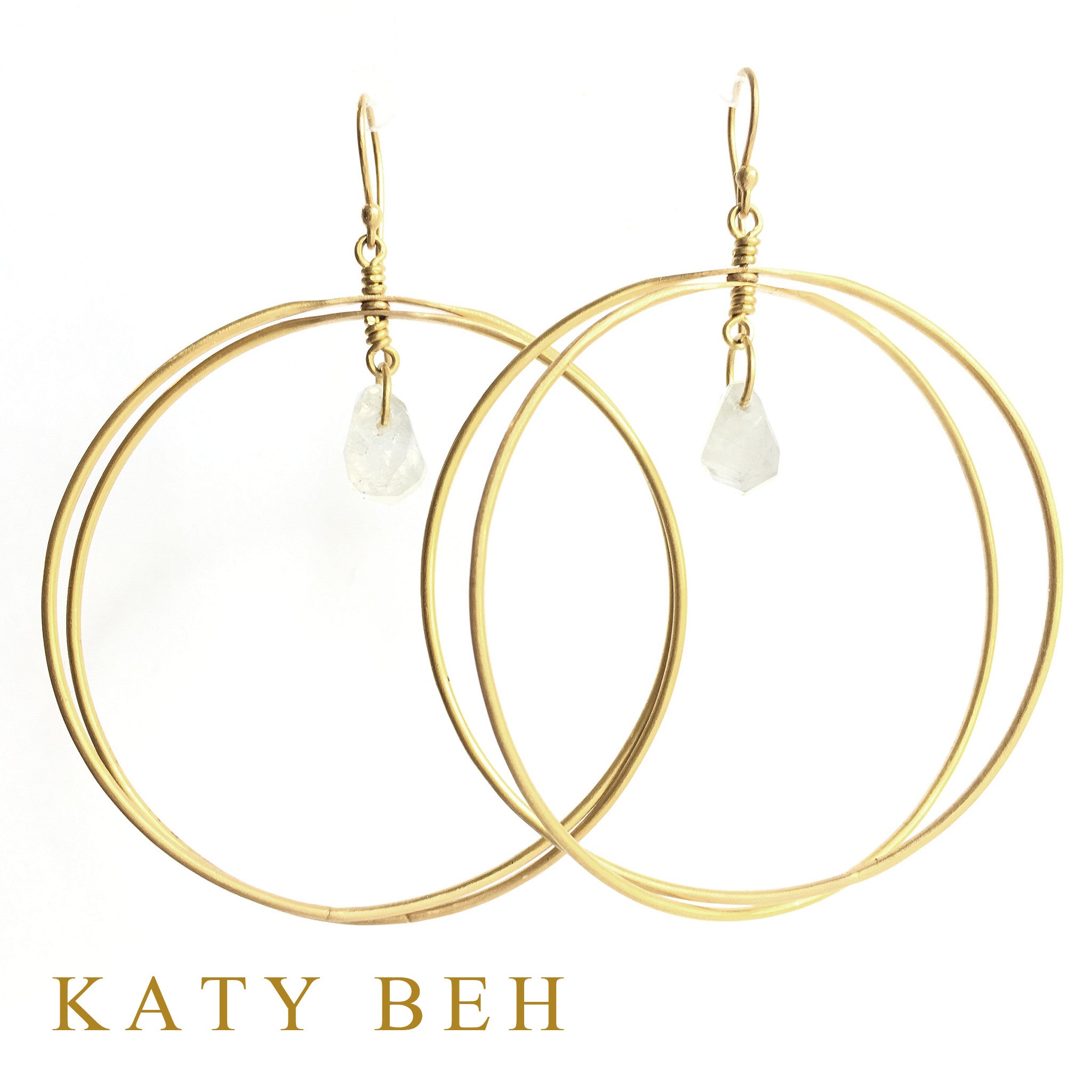 Jane Moonstone Drop Earrings
Made to order.
I love these dangly beauts so much I named them after me. ;-) My middle name is Jane and I love it.  If I had a daughter, Jane would have been a fierce contender for her name. Alas, my son was bestowed with my maiden name as his middle. Anyhoo...The double circles (1 7/8" diam.) softly spin and sway. I hand-wrapped chunky rainbow moonstone briolettes in 22k yellow gold and hung them on a delicate loop. 
Entirely handmade in 22k yellow gold, these lovelies were meticulously made in rich yellow gold that I alloy in my New Orleans studio.
Each pair of my Jane earrings are one of a kind and made to order.
ABSOLUTELY WORTH IT.
Piece Specs:
Rainbow moonstone

3.60 total carats
2 1/2" long including ear wire
Made to order