Janet Peridot & Aqua Topaz Ring
$1,540.00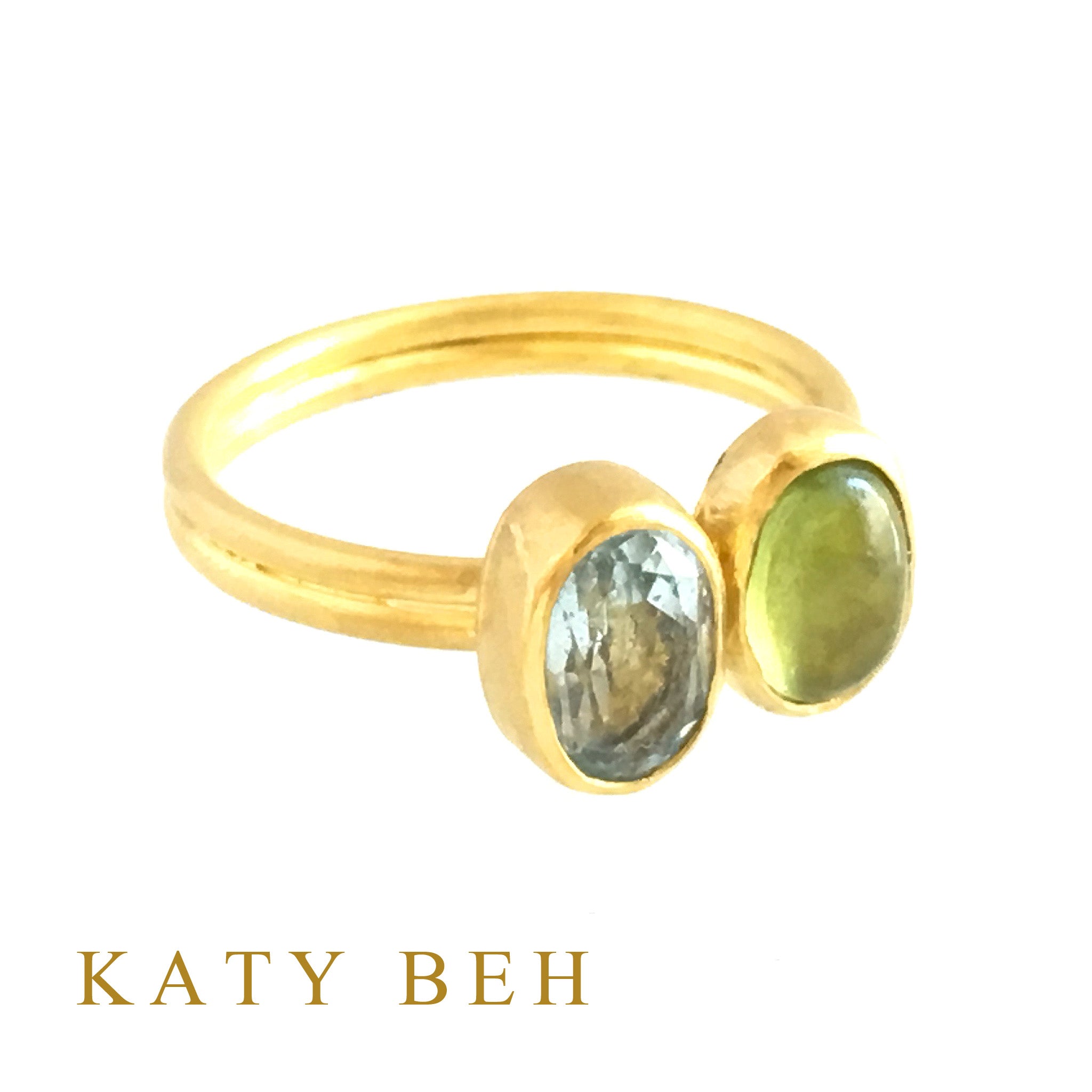 The brightest of green is combined with the subtle cool blue of topaz The grass is always green and the sky is always bluer when they meet on Match.com. Entirely handmade in 22k yellow gold, peridot is the only gem that occurs in just one color - green. The intensity depends on the amount of iron in the crystal structure. Topaz is one of the hardest minerals and blue is in fact rather rare. Meticulously made in rich yellow gold that I alloy in my New Orleans studio, this ring is the only one of it's kind and hums, "Summer Dreams." Created using the ancient techniques of classical goldsmithing.
My Janet peridot and light blue topaz ring is one of a kind and can't be duplicated.
ABSOLUTELY WORTH IT.
Piece Specs:
Light Blue Topaz, Peridot
1.13 total carats
3 mm thick band
Size 5 3/4 (Most of my rings can be easily sized. Just ask!)
Only one available