JoJo Prehnite, Fireball Pearl, Tanzanite and Pink Quartz Necklace
$3,675.00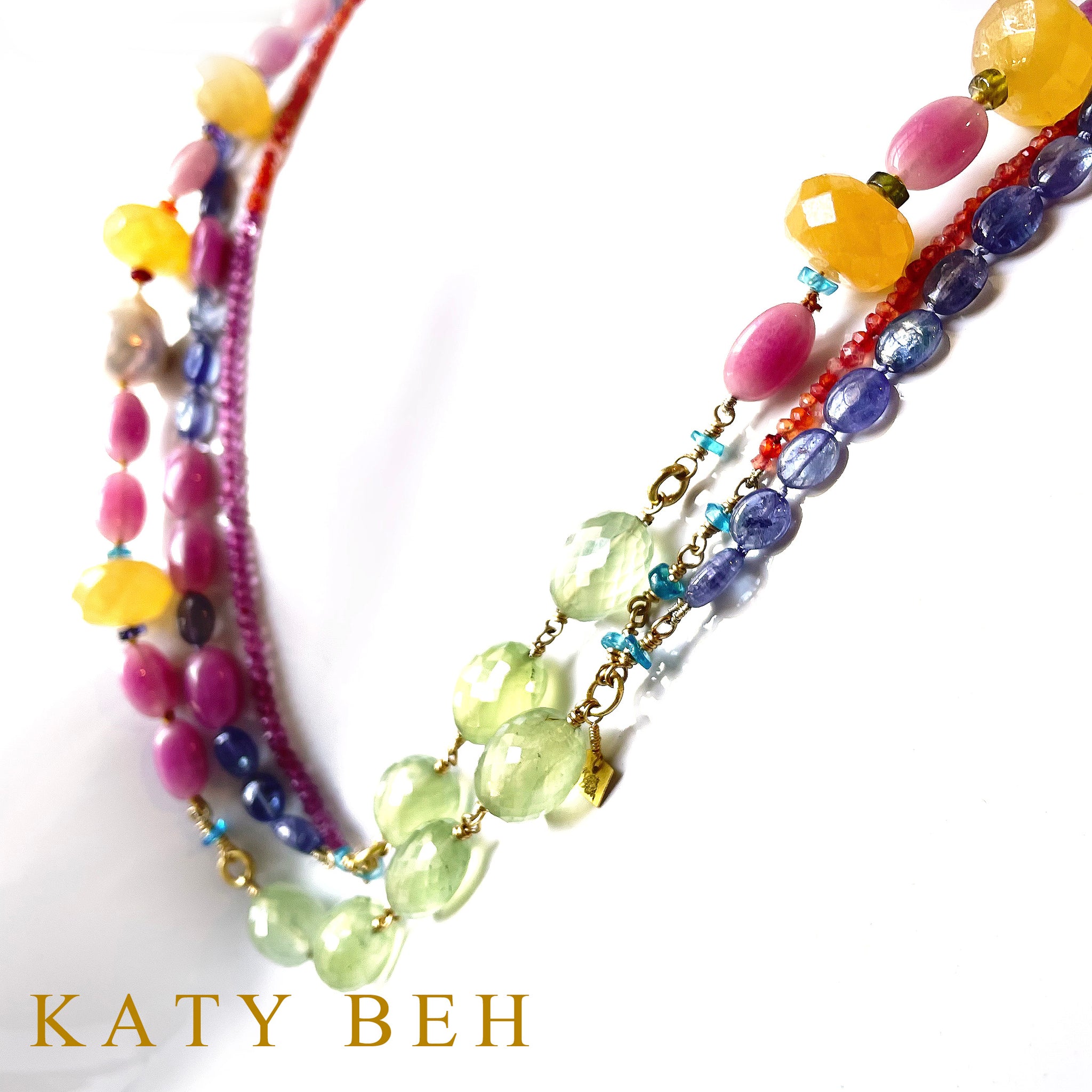 JoJo Prehnite, Fireball Pearl, Tanzanite and Pink Quartz Necklace
Fun, fancy and entirely one of a kind. Wear JoJo long and dance the day away. Double her up and do watcha wanna!
Top on the list of wonderfulness are the plump fireball pearls and regal light green prehnite. The juicy orange calcite beads are paired beautifully with periwinkle blue tanzanite. A dash of hot pink quartz, sparkly tiny carnelian, pink topaz beads and sassy little multi-colored zircon spacers.
Entirely handmade, hand stung and knotted on natural silk thread. The prehnite links are wrapped in 22k yellow gold that I alloy in my New Orleans studio using the ancient techniques of classical goldsmithing.
ABSOLUTELY WORTH IT.
Piece Specs:
White Fireball Pearls, Prehnite, Orange Calcite, Tanzanite, Pink Quartz, Topaz, Zircon
44" Long, Doubles great at 20/24"
Only one available