Kat Purple Jade Pendant
$470.00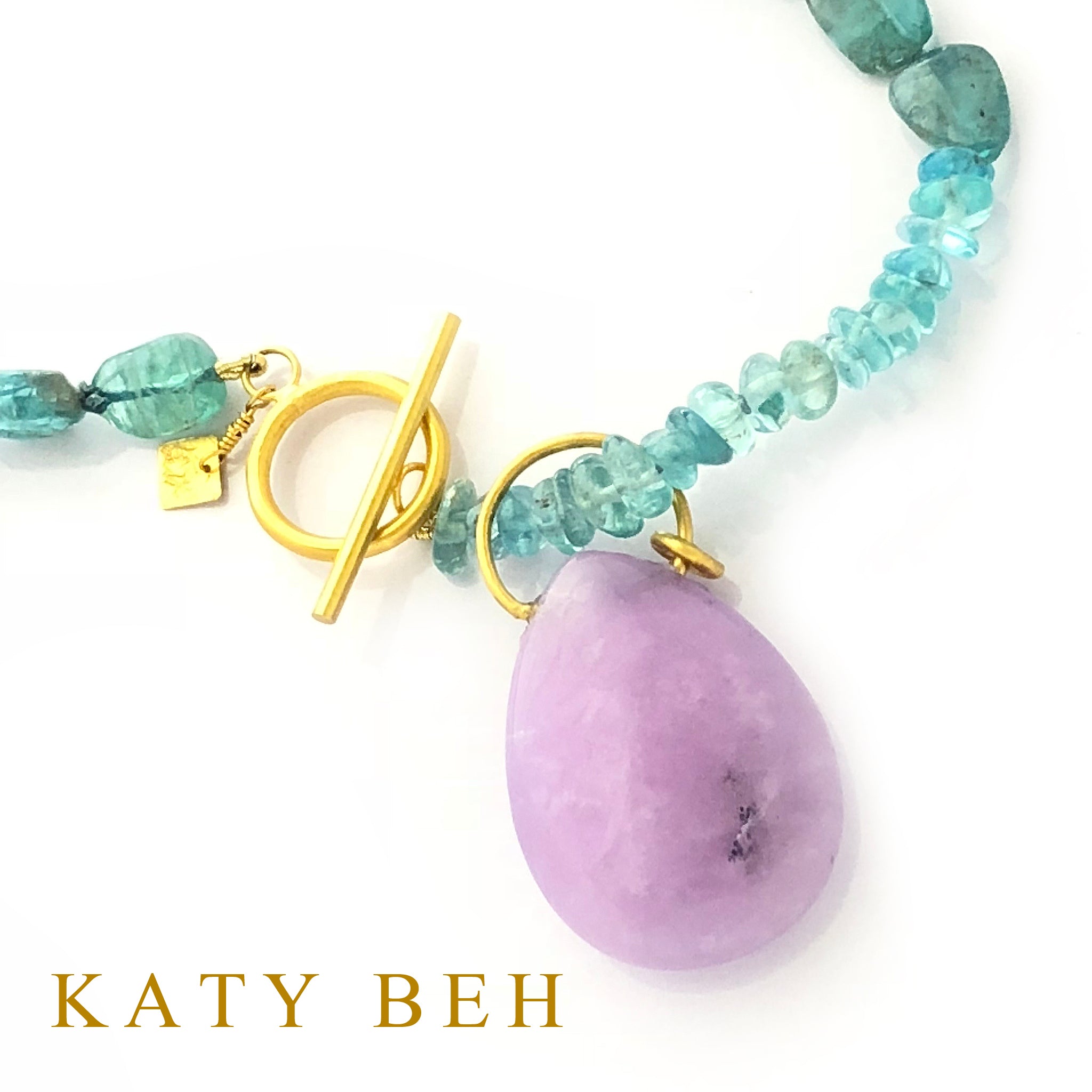 My Kat light purple jade pendant is your lucky penny. Forget the cards, the horoscopes, the tea leaves and Saints panites. Purple jade has been used by many cultures for its strength, beauty, and special powers. Kat will open your third eye and enhance your dreams, visions, and extrasensory perception. Sweet, so you can see those sidewalk cracks to jump over even more clearly. Jade is also an alternative March birthstone.
The big loop is large enough to easily slip over most clasps. The small loop will slip on my handmade clasps for another wearing option. Entirely handmade in 22k yellow gold that I alloy in my New Orleans studio. Kat is the only one of its kind and is created using the ancient techniques of classical goldsmithing.
My Kat purple jade pendant is one of a kind and can't be duplicated. Buy now or contact Katy today and see this beauty in person.   ABSOLUTELY WORTH IT.
Piece Specs:
Jade
40 total carats
1 5/8" long
Only one available
Order now or contact Katy Beh |  katy@katybeh.com | 504-237-8144
Necklaces sold separately.