Kay Kay Welo Opal & Pink Tourmaline Ring
$1,800.00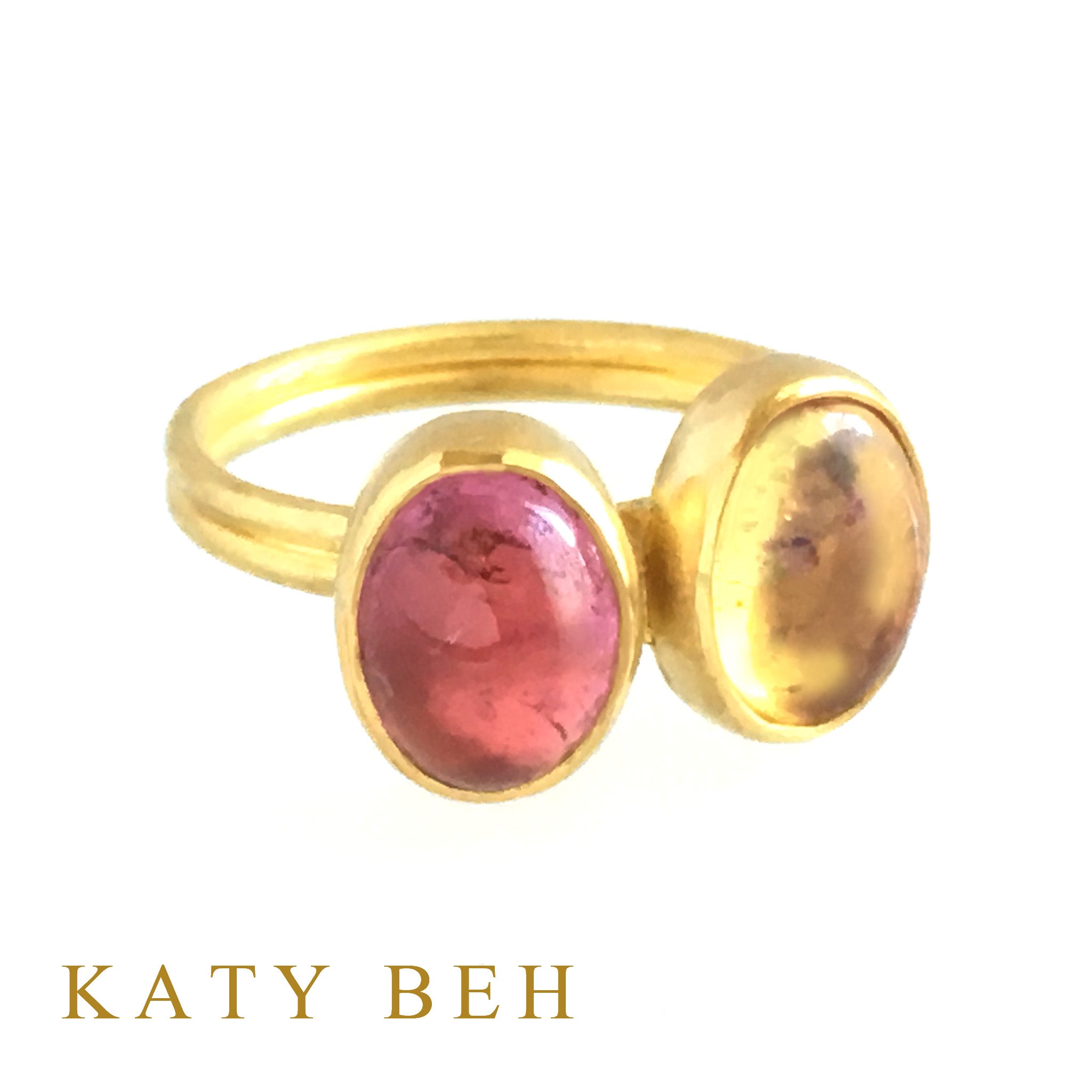 There are THE coolest pink inclusions in the Welo opal of this ring. I know even COOLER Twinkie twins and this pretty little lady is named for one of those sassy sisters. Entirely handmade in 22k yellow gold, Welo fire opal is mined in Ethiopia and only discovered in 2008. Pink tourmaline is known as the gem of commitment and love. Meticulously made in rich yellow gold that I alloy in my New Orleans studio, this ring is the only one of it's kind be the star of your daydreams for years to come. Created using the ancient techniques of classical goldsmithing.
My Kay Kay tourmaline and opal ring is one of a kind and can't be duplicated.
ABSOLUTELY WORTH IT.
Piece Specs:
Welo Opal, Pink Tourmaline 
3.50 total carats
3 mm thick band
Size 6 (Most of my rings can be easily sized. Just ask!)
Only one available