Lemon Quartz and Peruvian Chalcedony Earrings
$2,630.00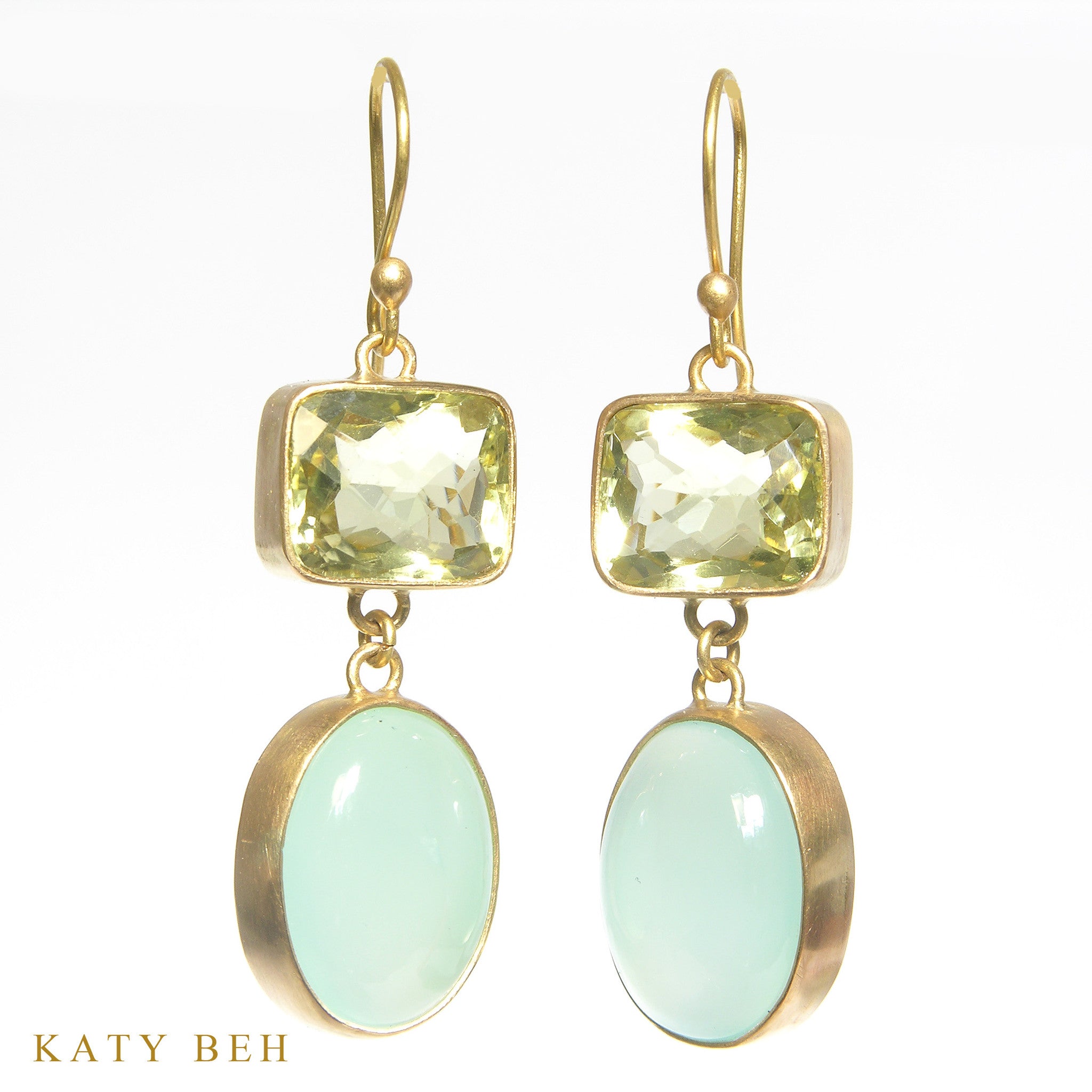 I first made these in silver when I was scraping the rust off my bench skills.  I loved them so much, took them apart and upgraded them to 22k yellow gold.  SO much better, ya' think?
Gemstones:     Quartz, Chacedony
Gem Weight:    8.05 tcw (quartz), 20.70 tcw (chalcdony)
Length:              1 7/8"