Leora Opal and Lemon Quartz Earrings
$2,430.00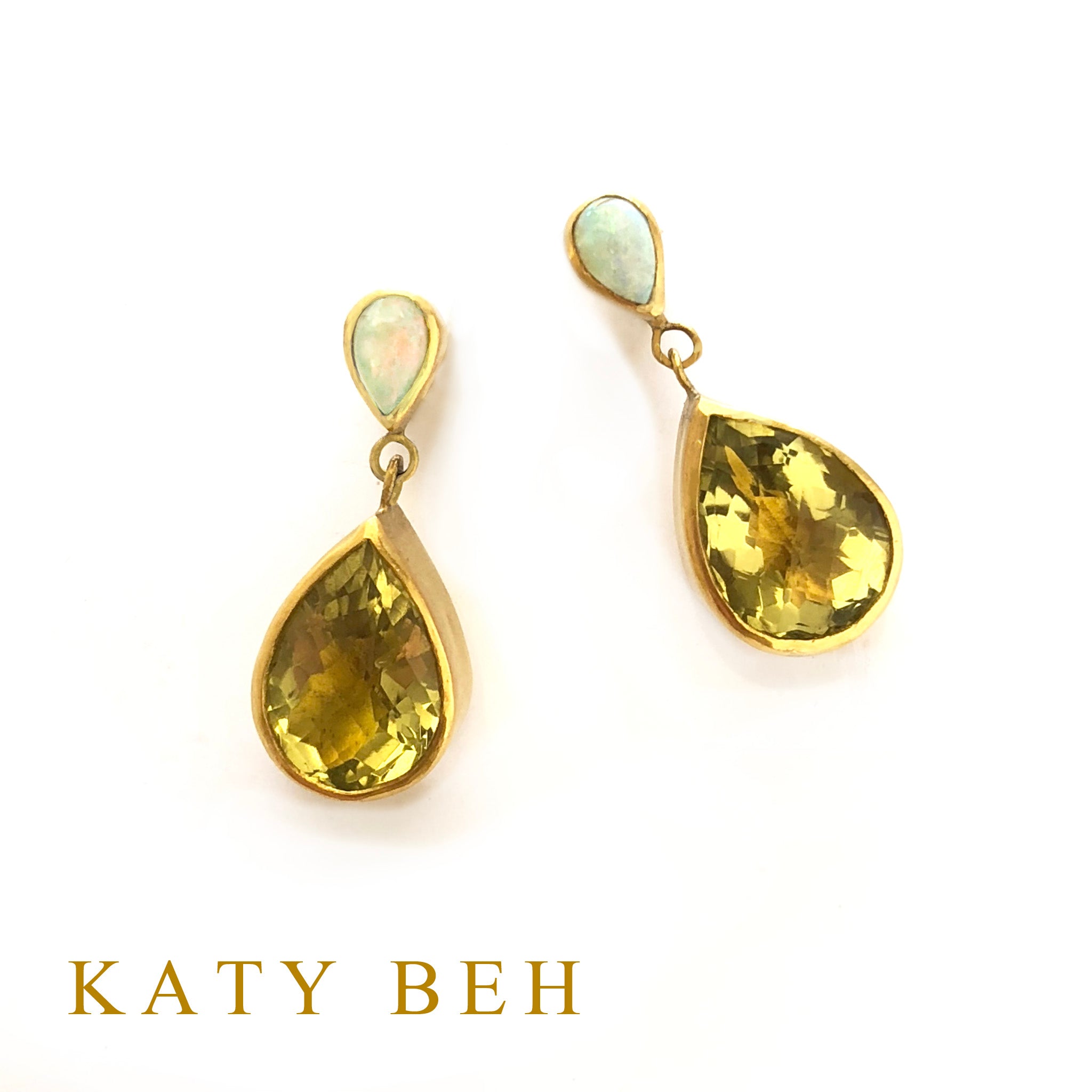 Are the perfect earrings a need? A necessity? Well, of course. My Leora earrings put the P in perfect. Hanging only an inch long and weighing about as much as two nickels, where have you been all my life, m'dear?? I swear I must have been born into this life with you shimmering on my ears. Entirely handmade in 22k yellow gold, the pear shaped pastel opals wear another P for pretty; paired with rich lemon quartz - next another step to E for elegant. Meticulously made in rich yellow gold that I alloy in my New Orleans studio, these earring are the only pair of their kind. Created using the ancient techniques of classical goldsmithing.
My Leora opal and lemon quartz earrings are one of a kind and can't be duplicated.
ABSOLUTELY WORTH IT.
Piece Specs:
Opal, lemon quartz
10.55 total carats
1" Long
One earring is the weight of a nickel.
Only one pair available