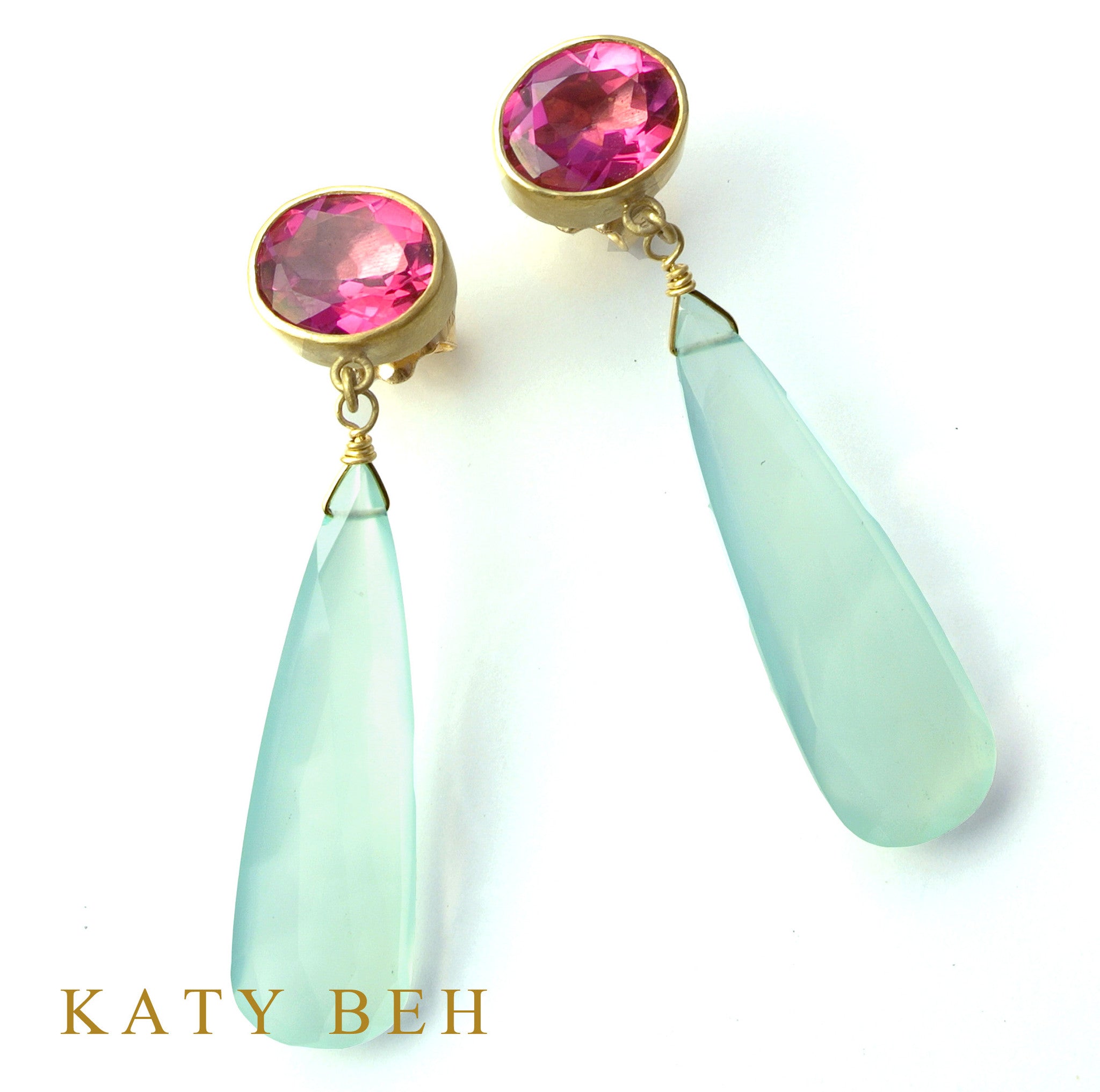 And....I am so, so , so on to something fabulous.  I love these monsters!  Hot magenta pink and glowing Peruvian chalcedony drops that are so divine you'll want to stick 'em in your mouth.  These are hot damn bad-ass earrings!
Gemstones:       Topaz, Peruvian Chalcedony
Gem Weight:      9.85 tcw (topaz), 37.50 tcw (chalcedony)
Length:               2.25"