Mavis Yellow Aquamarine and Beryl Bracelet
$1,900.00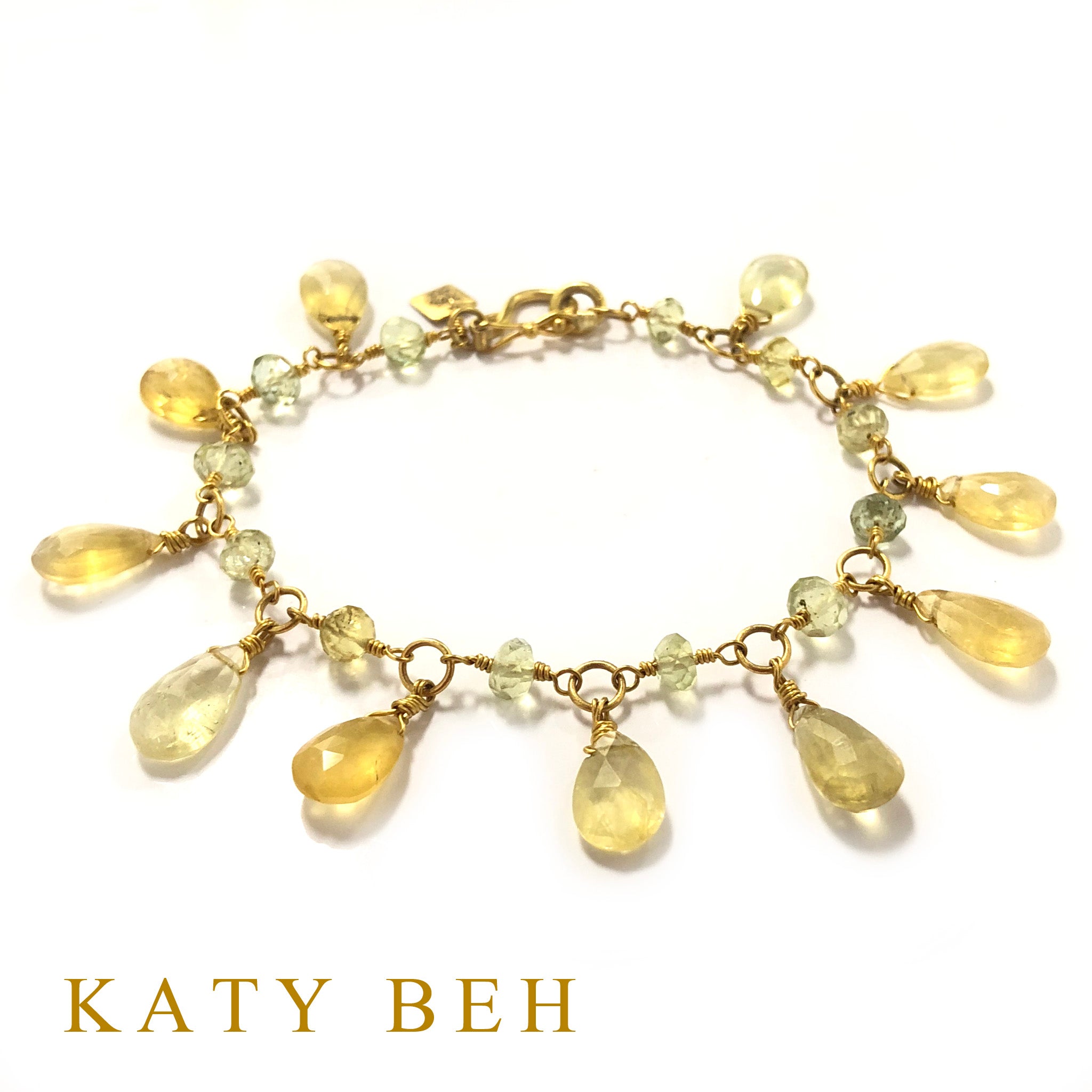 Time to practice your queenly wave! My Mavis bracelet sparkles regally with yellow aquamarine and golden beryl. Romantic, sexy, elegant and subtly strong - Queen Mavis. Each bead is hand-wrapped in rich 22k gold and is linked carefully to the next. The chain ends with a secure locking S clasp. Entirely handmade in 22k yellow gold that I alloy in my New Orleans studio. This bracelet is the only one of its kind and is created using the ancient techniques of classical goldsmithing.
My Mavis yellow aquamarine and golden beryl bracelet is one of a kind and can't be duplicated.
ABSOLUTELY WORTH IT.
Piece Specs:
Yellow aquamarine and golden beryl
26.30 total carats
7" long
Weight is about 2 quarters (0.50 oz)
Only one available