Melanie White Topaz & Clear Quartz Earrings
$1,650.00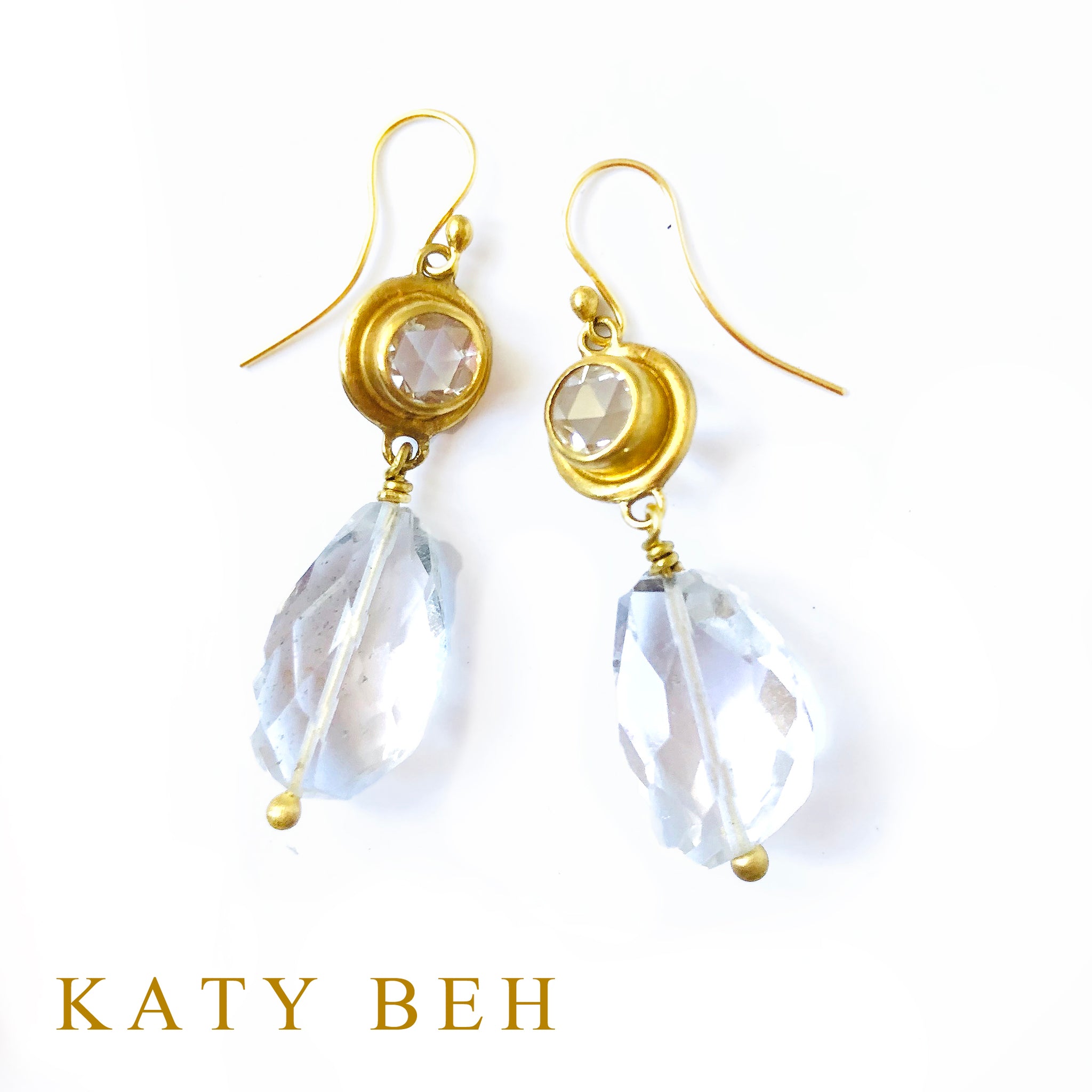 There is a woman who is the force behind every Girls Night and that is Melanie. We depend on her to organize, email or text us; get there first and hold a table and have us make our monthly shin-dig a repeating "appointment' on our Google calendars. Now that our kids are older and we might risk leaving them by themselves alone, we are forever grateful for Melanie persevering and sticking to Girl's Night code. Entirely handmade in 22k yellow gold, these sparkly white earrings never drop the ball and are up to the task. That, my friends, is a true hero. Melanie was meticulously made in rich yellow gold that I alloy in my New Orleans studio.
My Melanie white topaz and clear quartz earrings are one of a kind and can't be duplicated.
ABSOLUTELY WORTH IT.
Piece Specs:
White topaz, clear quartz
26.60 total carats
1 3/4" long including earwire
Only one pair available