Niki Pink Opal, Emerald and Chalcedony Earrings
$1,800.00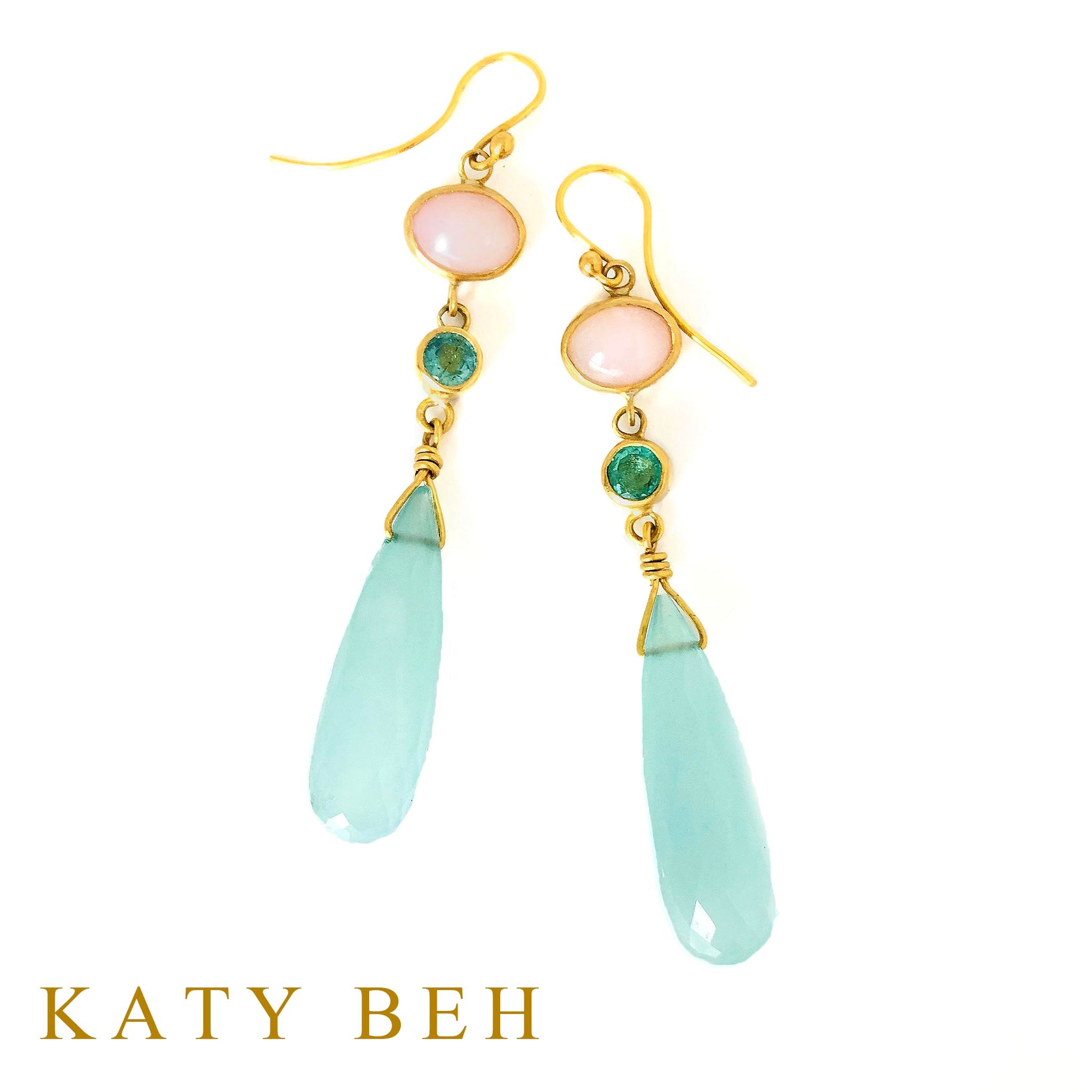 You can never have too many sexy shoes, sundresses and earrings. So, let's talk about Niki. Entirely handmade in 22k yellow gold, the oval pink opal are a soft sensual pink, next an icy-queen flash of emerald. Completing the ensemble is a sassy pair of high heeled blue chalcedony briolette drops. Emerald is crazy pretty in a paler shade like these. Paired with baby-soft pink? Lawd. Chalcedony, a powerful healer, can lessen the effects of dementia, and even senility. Might be useful if you forgot where you parked your car last night, Ms. Cougar. Meticulously made in rich yellow gold that I alloy in my New Orleans studio, these earrings are the only pair of their kind. Created using the ancient techniques of classical goldsmithing.
My Niki pink opal, emerald and blue chalcedony are one of a kind and can't be duplicated.
ABSOLUTELY WORTH IT.
Piece Specs:
Pink Opal, Emerald, Chalcedony
12.30 total carats
2 3/8" Long including earwire
One earrings weighs 0.16 oz (a quarter weights 0.20 oz)
Only one pair available