Odile Lemon-Lime Quartz and Natural Gaspeite Earrings
$1,200.00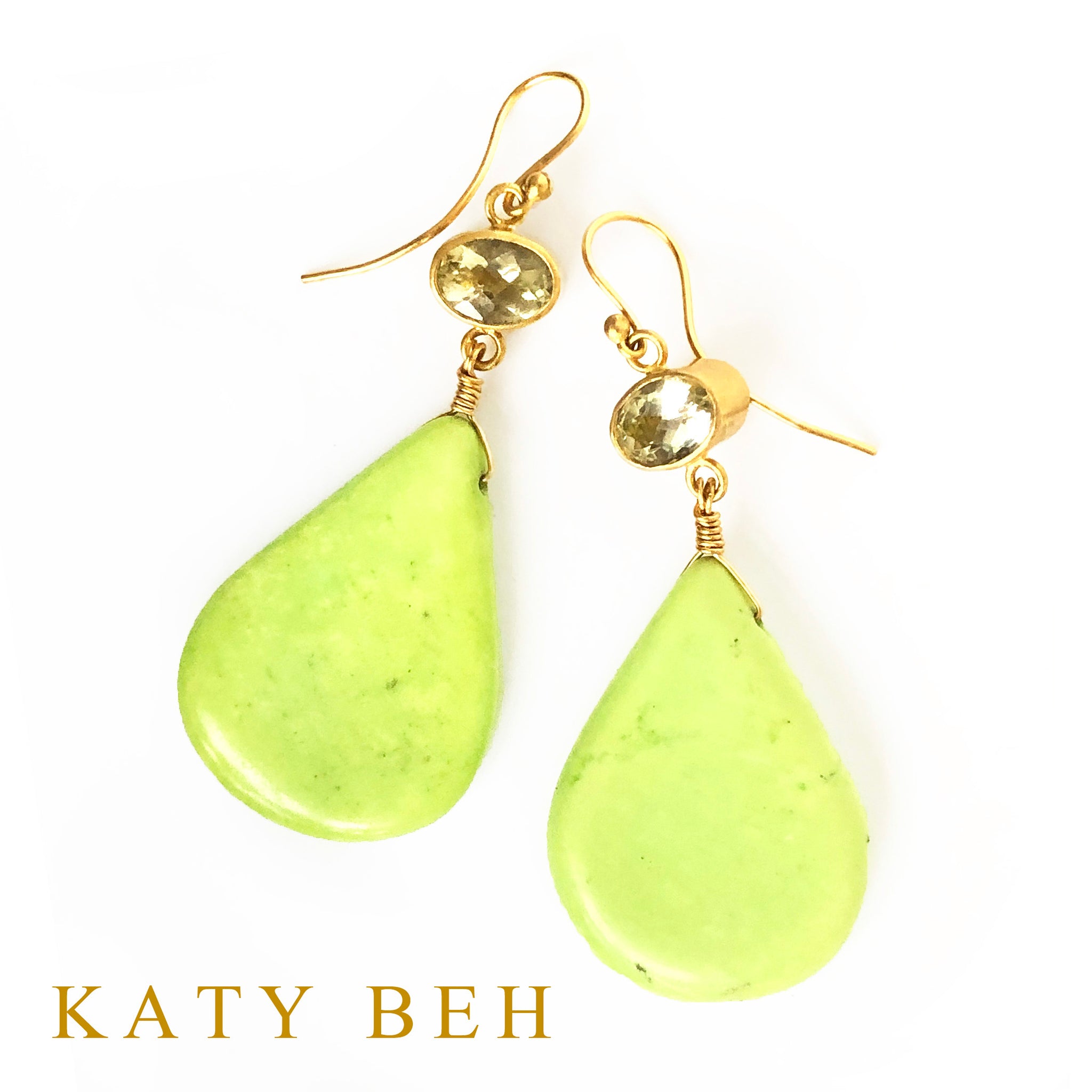 Odile dangle earrings with oval faceted lemon-lime quartz and juicy apple green natural gaspeite teardrops.
Entirely handmade in 22k yellow gold that I alloy in my New Orleans studio. My Odile yellow-green quartz and shocking green gaspeite earrings in rich high karat gold are the only pair of their kind. Created using the ancient techniques of classical goldsmithing.
My Odile earrings with lemon quartz and gaspeite are one of a kind and can't be duplicated.
ABSOLUTELY WORTH IT.
Piece Specs:
Lemon-lime quartz, natural gaspeite
40.35 total carats
2" long including earwire
Only one pair available