Paraiba Tourmaline Ring
$2,540.00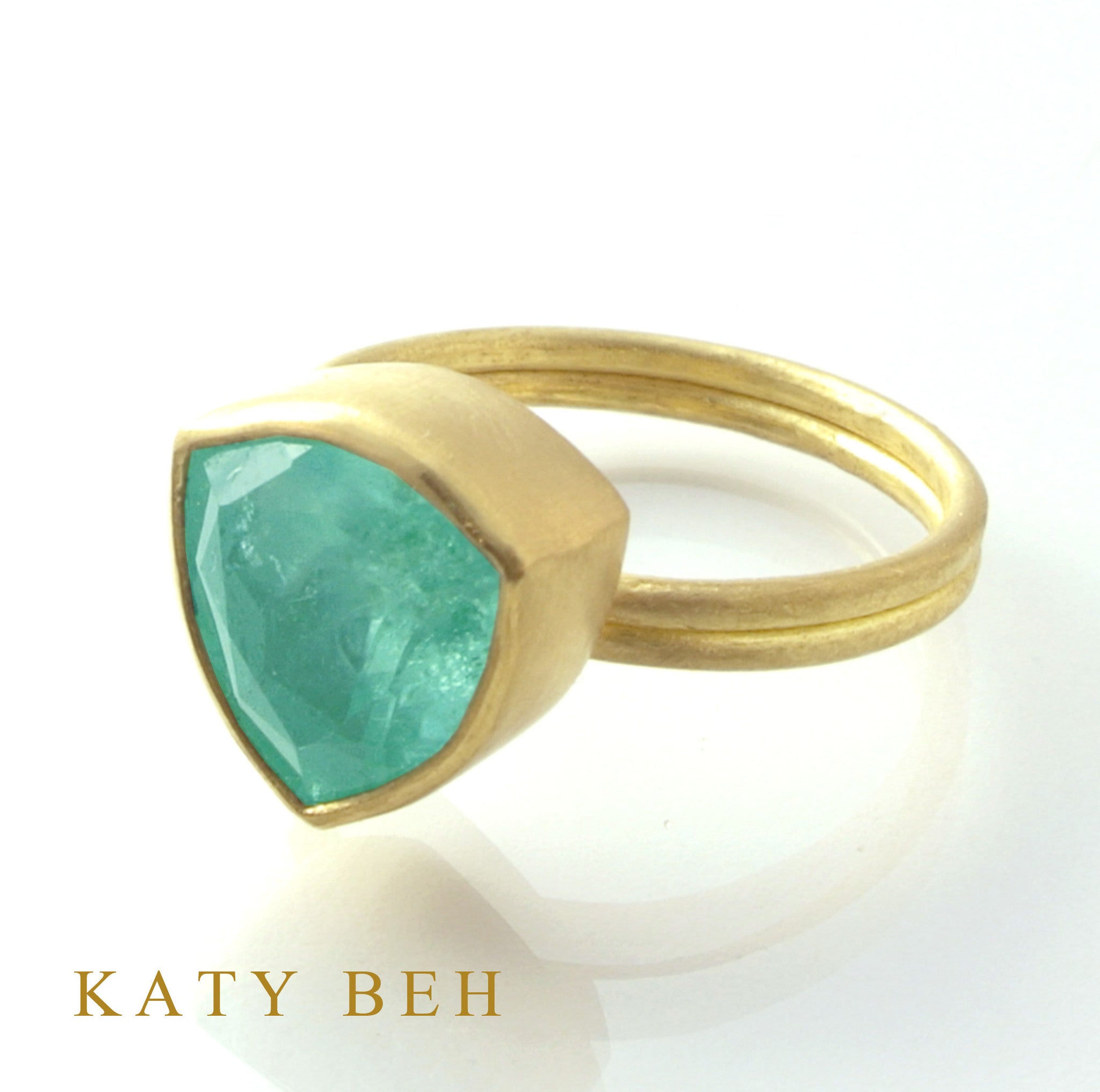 Paraiba tourmaline.  Two words that will make me melt, guaranteed.  Paraiba tourmaline, discovered in the 1980's in Brazil, is both the most precious and valuable gemstone in the world, and with one glance, it is easy to see just why. To put their rarity into perspective, there is only one Paraiba tourmaline mined for every 10,000 diamonds.  Entirely hand crafted in 22k yellow gold.  This ring is one of a kind.
Gemstone:       Paraiba Tourmaline
Gem Weight:   3.45 cts.
Gem Size:        10 x 10mm
Band Width:    2 mm
Ring Size:         6.5