Patsy Pink Jade Earrings
$530.00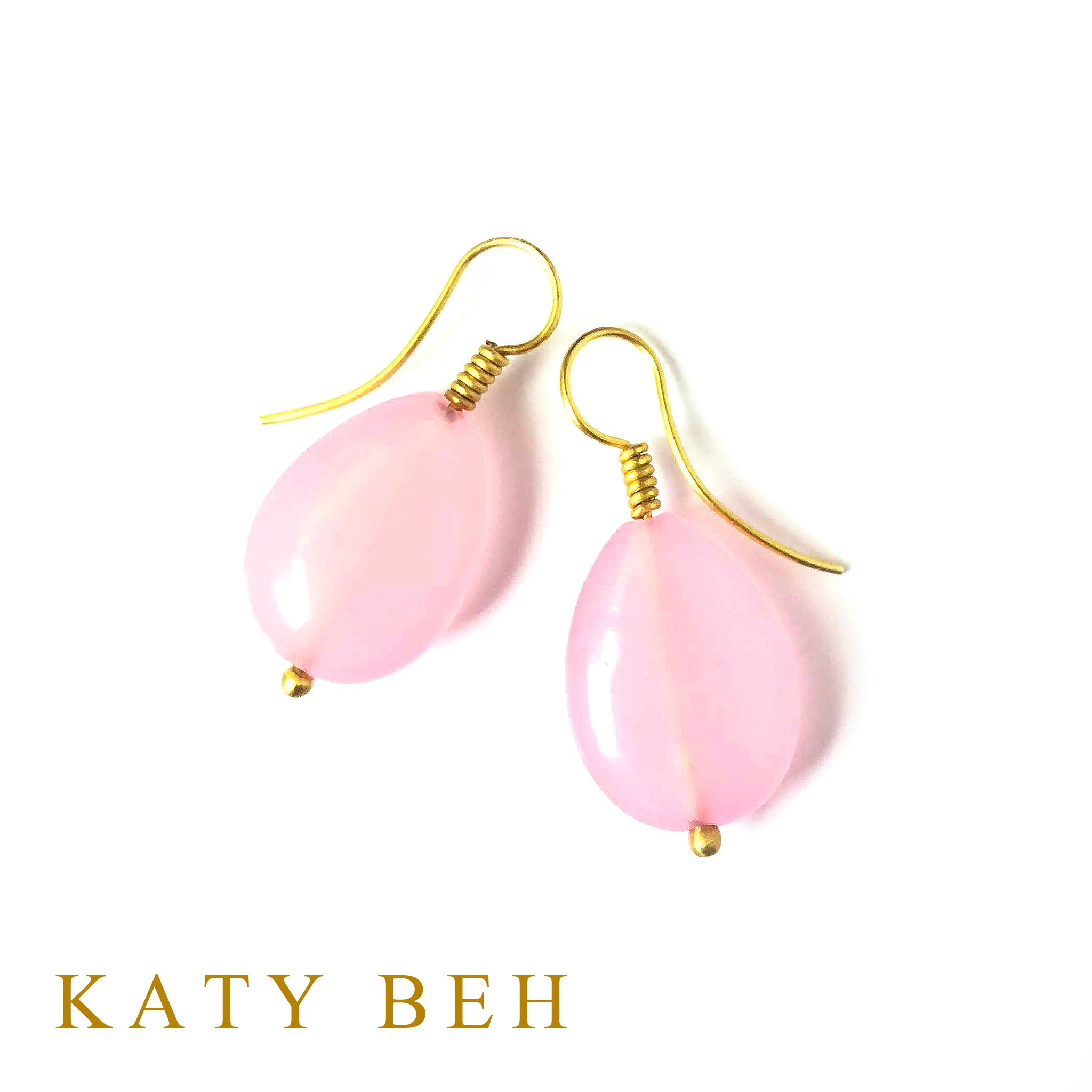 Pink is the new black. My Patsy pink jade earrings are of wonderful distinctions if there ever was a definitive "new black" for today. Candy-pink teardrops with a beautifully polished finish.  Luminous and and bright. They're fresh, to say the least, but that's why you're drawn to them in the first place.
Patsy earrings are entirely handmade in 22k yellow gold and the only one of it's kind is an heirloom in the making.
My Patsy pink jade earrings are one of a kind and cannot be duplicated.
ABSOLUTELY WORTH IT.
Piece Specs:
Pink Jade (dyed)
20.70 total carats
1 1/4" long including earwire.
Only one available