Pepa Fancy Gemstone Bracelet
$1,150.00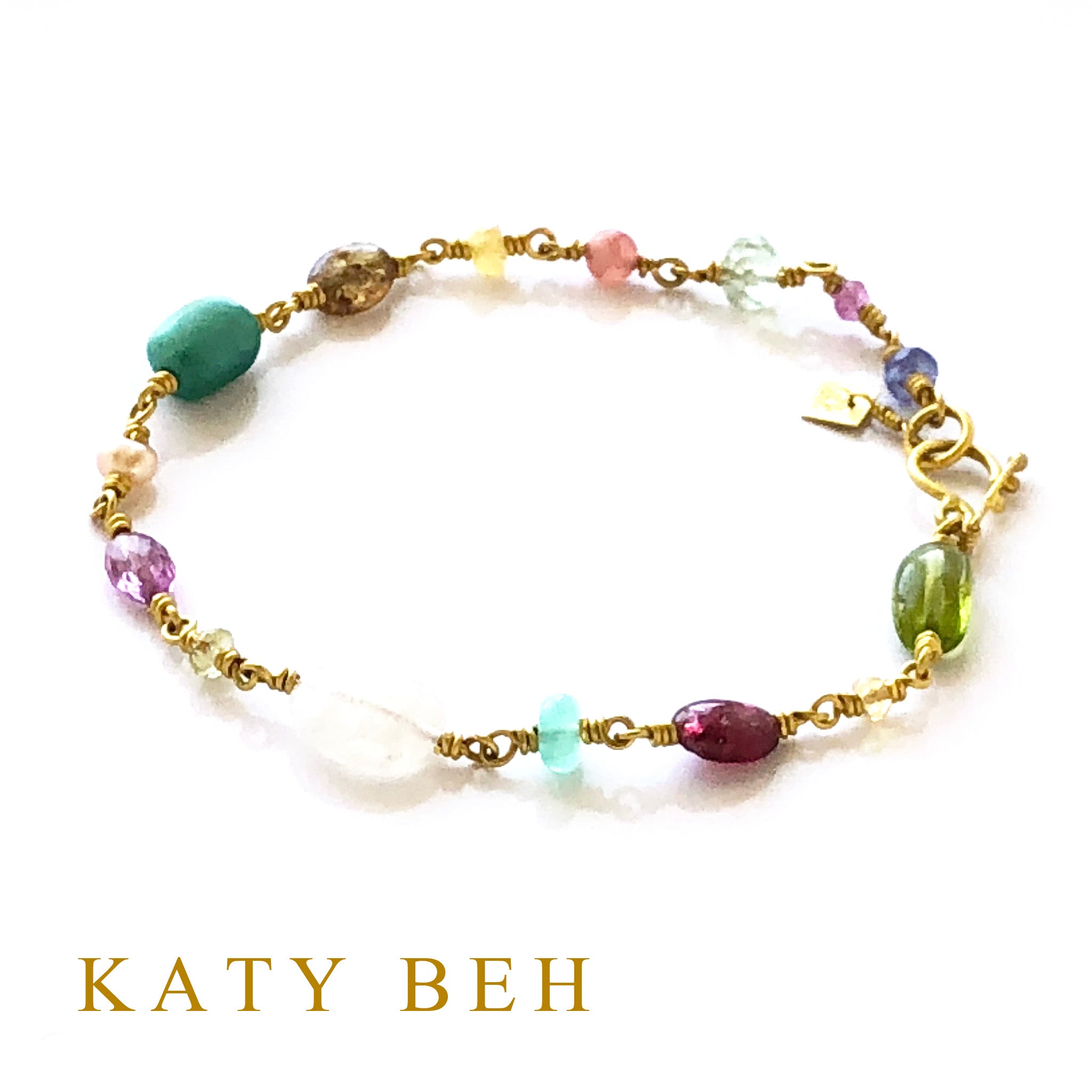 Pepa's fancy colored gemstone palette is so happy, you'll be hard-pressed to get through a day without her! Exceptionally bright and playful, Pepa's gemstones include green peridot, red spinel, robin's egg turquoise and pink sapphires to name a few. Each bead is hand-wrapped in rich 22k gold and is linked carefully to the next. As decadent as a trip to the candy store, the chain ends with a secure locking S clasp. Entirely handmade in 22k yellow gold that I alloy in my New Orleans studio. This bracelet is the only one of its kind and is created using the ancient techniques of classical goldsmithing.
My Pepa fancy gemstone bracelet is one of a kind and can't be duplicated.
ABSOLUTELY WORTH IT.
Piece Specs:
Mix of precious and semi-precious gemstones
16.65 total carats
7.5" long
Weight is about 1 quarters (0.27 oz)
Only one available