Peruvian Chalcedony and White Topaz Earrings
$2,010.00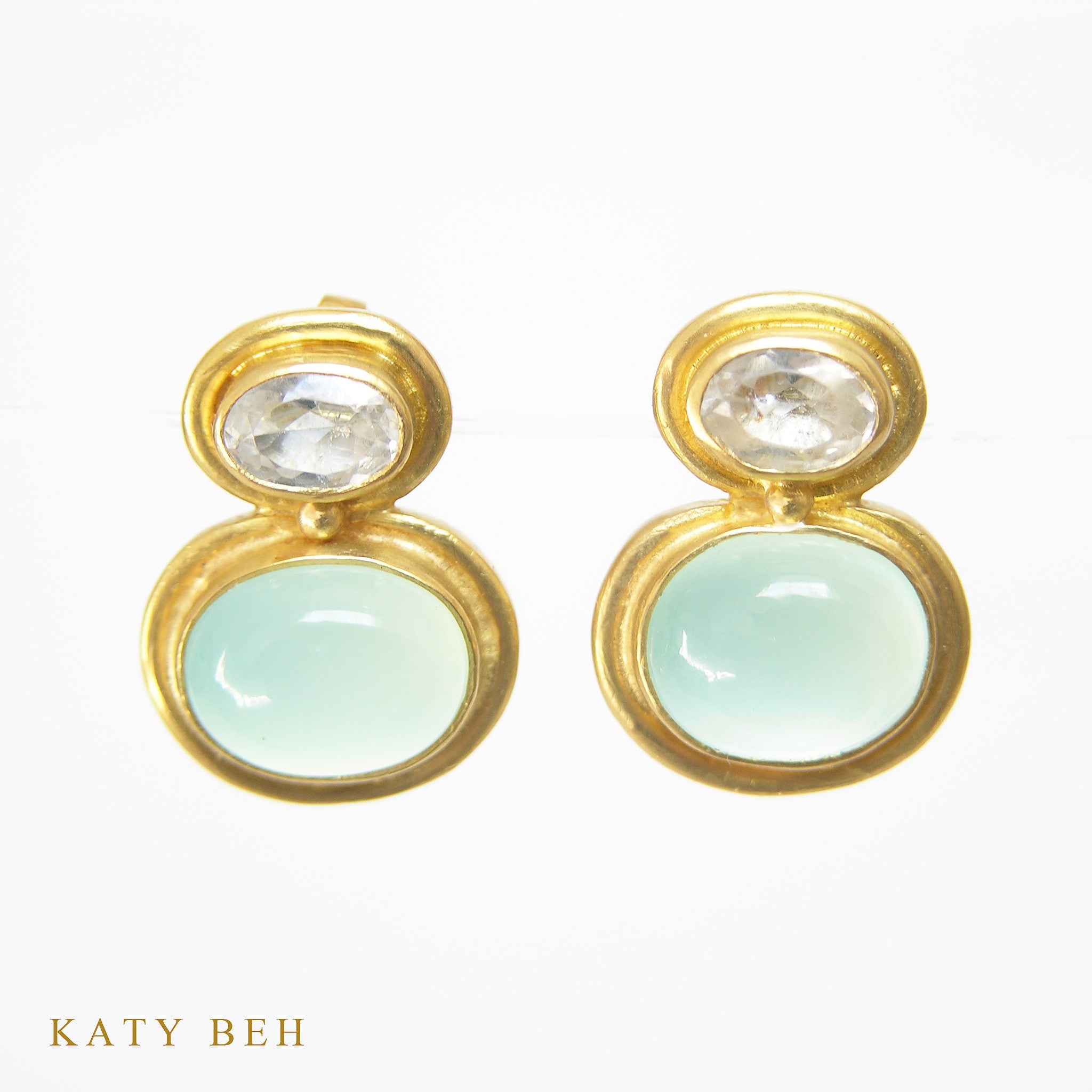 Presenting....my first pair of POST earrings!  I love sparkly white stones worn next to the face.  It brightens the whites of the eyes and makes the whole face light up!  This first pair of post earrings that I made are completely versatile and comfortable.  Enjoy!
Gemstones:       White Topaz, Chalcedony

Gem Weight:     1.00tcw (topaz), 5.35tcw (chalcedony)
Length:                5/8"