Peruvian Opal and Apatite Chain Necklace
$3,330.00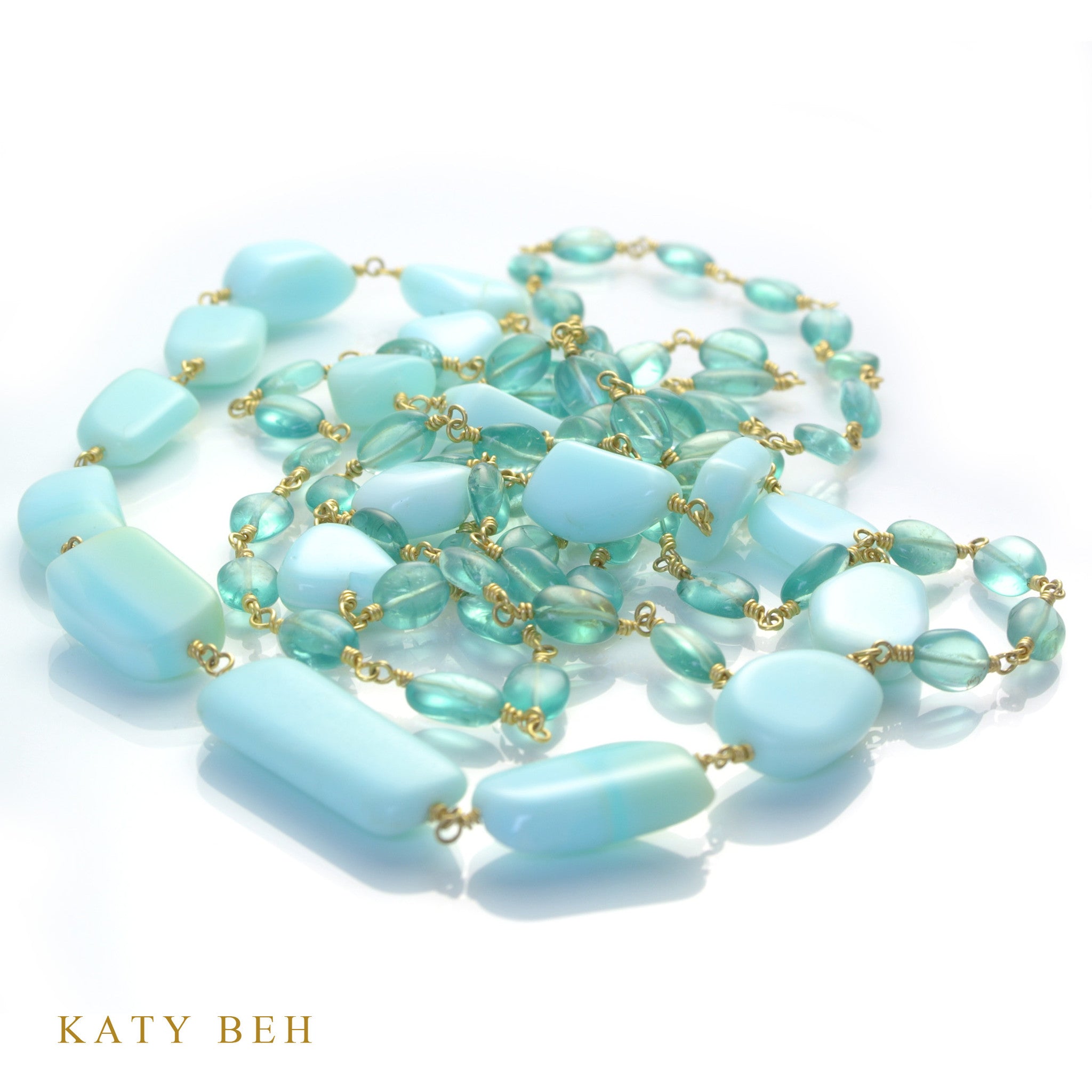 On my drive to Colorado this June, I made my dog and son wait, wait, wait while I perused a bead store in New Mexico .  I found these cool free form Peruvian Opal and oval apatite beads.  It's 52" long so wear it single, doubled, tripled.  It's divine any way.
Gemstones:       Peruvian Opal, Apatite
Gem Weights:    109.60 cts (opal), 87.15 cts (apatite)
Length:               52"