Lauren Peruvian Opal Ring
$2,100.00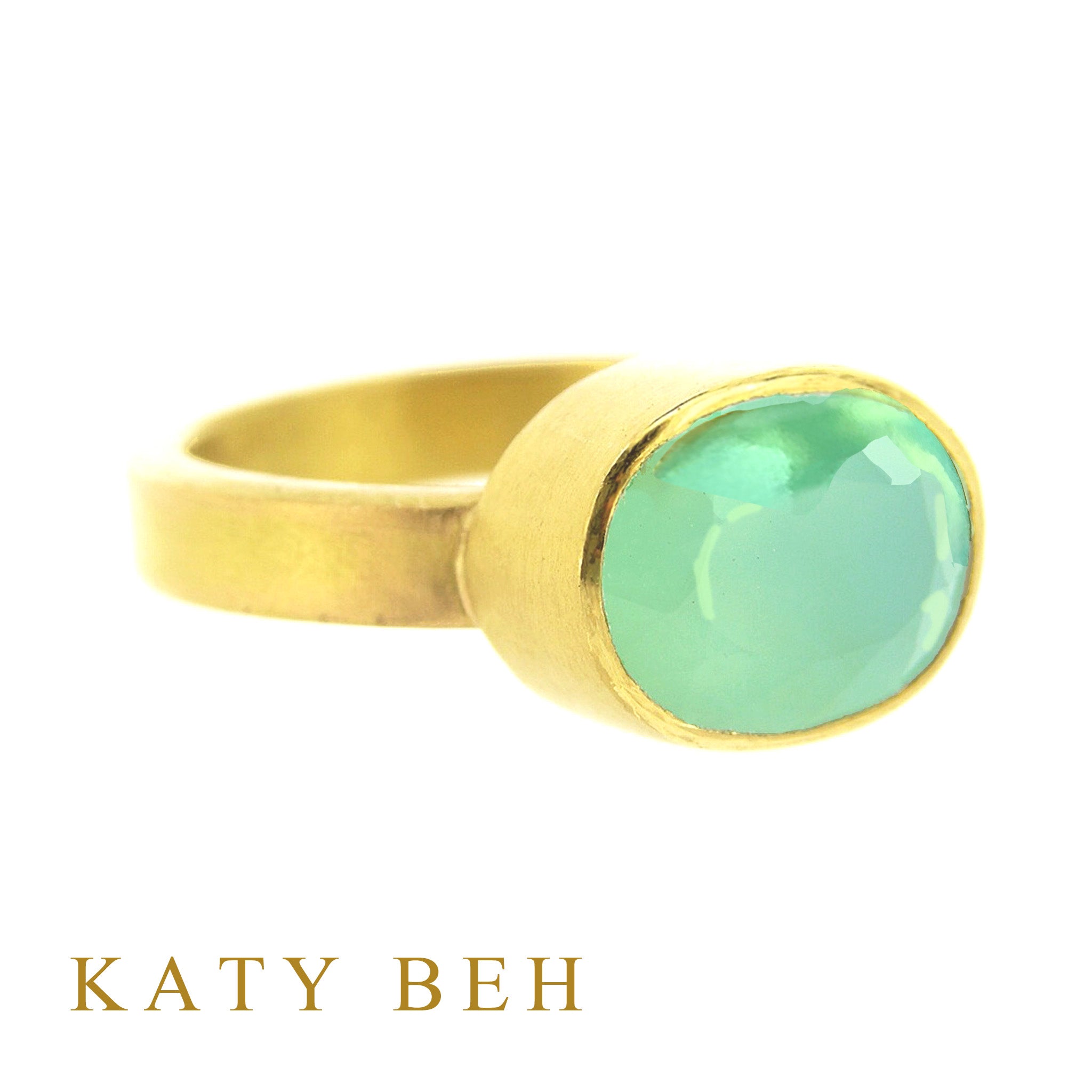 This is the one. Want to feel like you're on the beach on an exotic island wearing a teensy bikini - and wearing it well? Meet Lauren. She needs to go to the beach with you. She needs to go grocery shopping with you, too because she's out of limes. Entirely handmade, the Peruvian opal is set horizontally in the handcrafted 22k yellow gold setting. The bold, minimal band only adds the intensity of the opal.
My Lauren faceted Peruvian opal ring is one of a kind and can't be duplicated. Buy now or contact Katy today and see this beauty in person.
ABSOLUTELY WORTH IT.
Piece Specs:
Peruvian Opal
1.75 carats
2 x 4mm band
Size 6 (Most of my rings can be easily sized. Just ask!)
Only one available
Order now or contact Katy Beh |  katy@katybeh.com | 504-237-8144