Pink Topaz and Turquoise Earrings
$2,310.00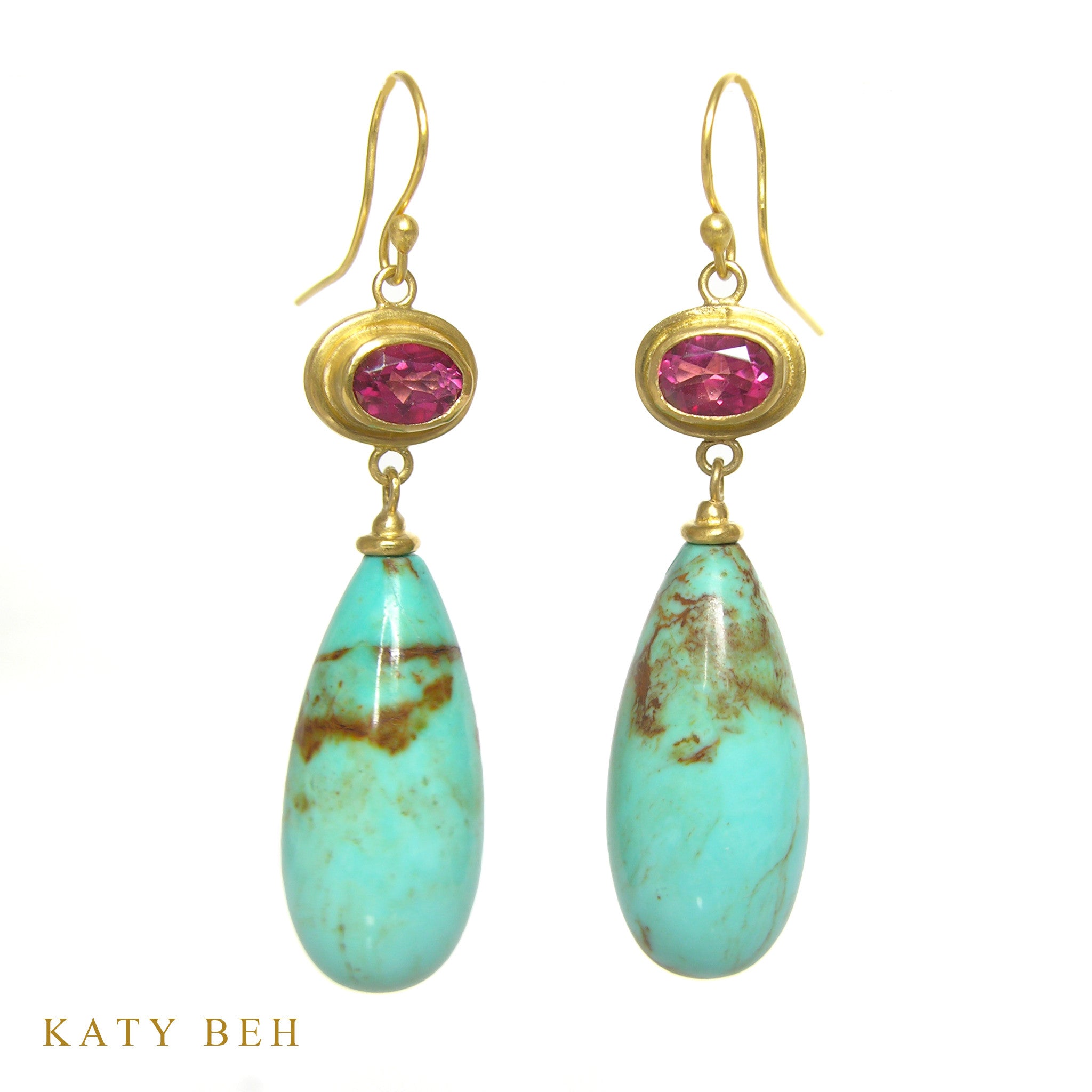 Oh NO! We're not the prettiest earrings you've ever seen! NO! These are killing me, Smalls. So damn pretty. Handcrafted in 22k yellow gold with hot pink topaz and turquoise.  The vibrant turquoise drops are from the Kingman Mine in Arizona.
Gemstones:       Pink Topaz, Kingman Turquoise
Gem Weight:      2.20 tcw (topaz), 53.80 tcw (turquoise)
Length:               2.5"