Pink Tourmaline and Olive Agate Earrings
$2,450.00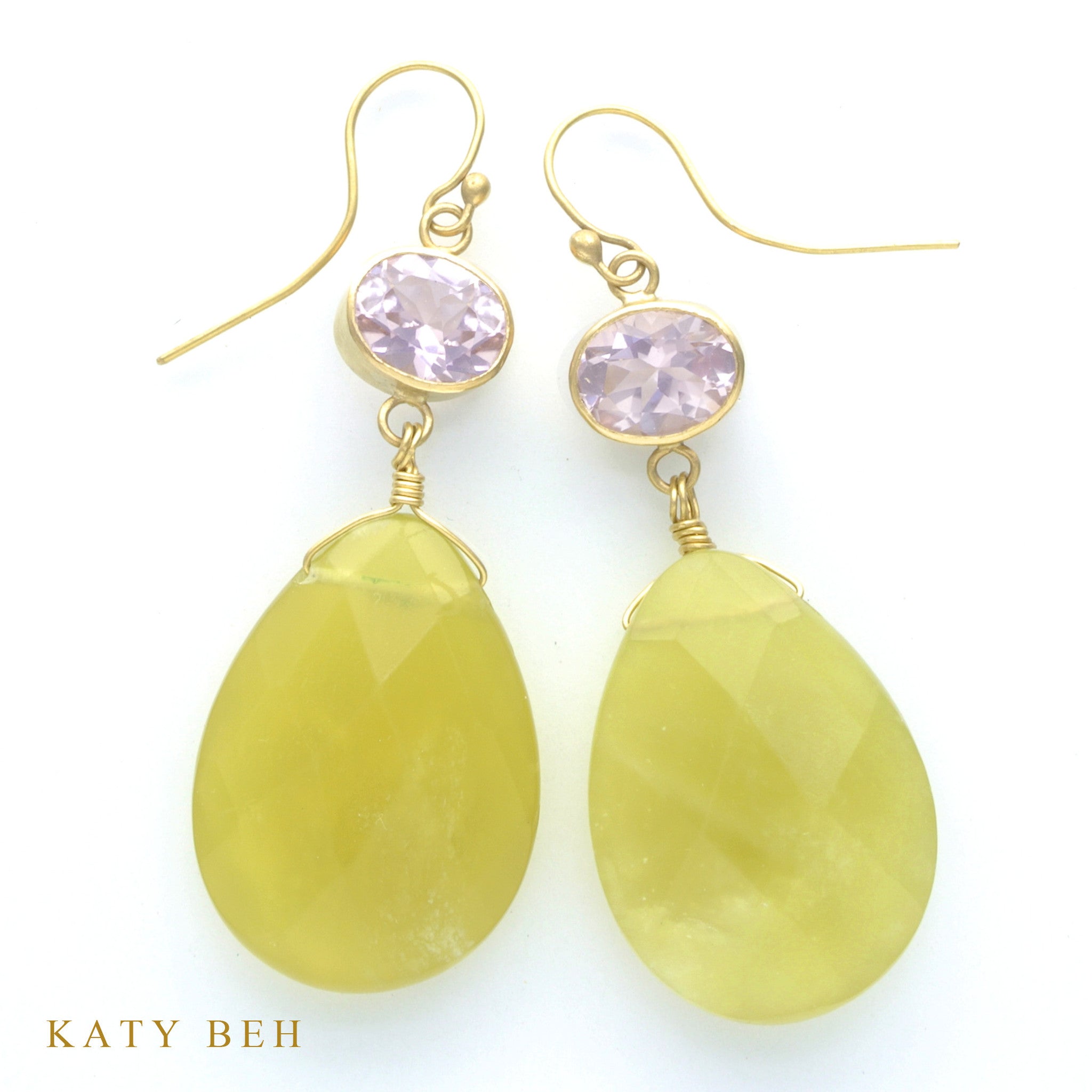 I've have tried to make these earrings since last Christmas, but something somehow always got in the way.  Now...FINALLY!  Pale pink tourmalines and olive green flat briolette drops.  Kinda like Miss Piggy and Kermit.
Gemstones:       Pink Tourmaline, Olive Agate
Gem Weight:      4.50 tcw (tourmaline), 75.85 tcw (agate)
Length:                 2 3/8"