Portia Lemon Quartz and Carnelian Necklace
$750.00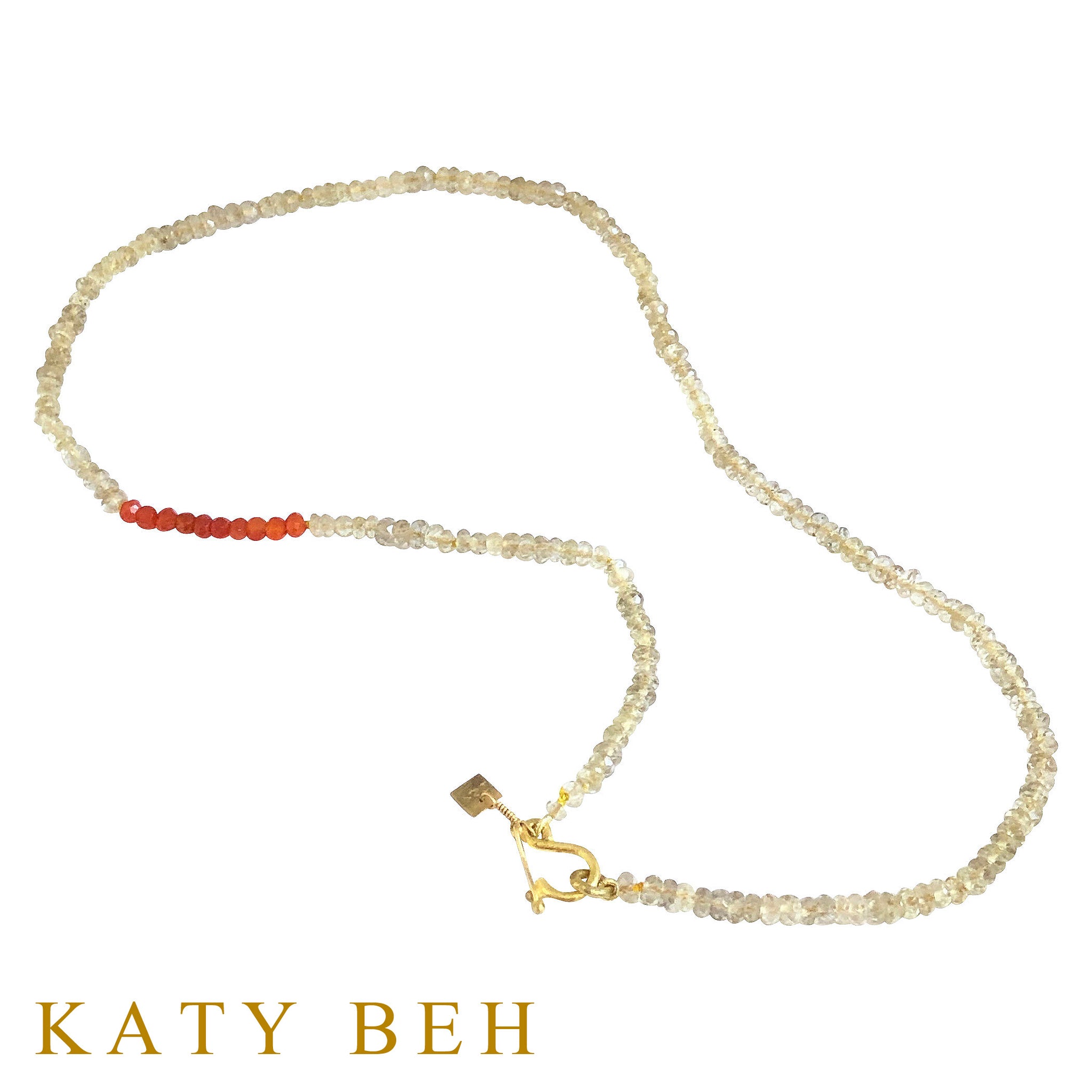 Portia lemon yellow quartz and orange carnelian beaded necklace 
Carefully hand-strung and knotted on gold silk, this necklace is one of a kind. Faceted lemon yellow quartz beads are beautifully paired with a dash of bright orange carnelian. Portia features a secure locking S clasp entirely handmade in 22k yellow gold and looks fab alone, layered or with a pendant (sold separately).
My Portia lemon yellow quartz and orange carnelian beaded necklace is one of a kind and can't be duplicated.
ABSOLUTELY WORTH IT.
Piece Specs:
Lemon quartz, carnelian

4 x 3 millimeters round
47.55 total carats
22k yellow gold locking clasp
18" long
Pendants sold separately
Only one available