Sammie Amethyst, Yellow Sapphire and Fancy Gemstone Tassel Pendant
$3,500.00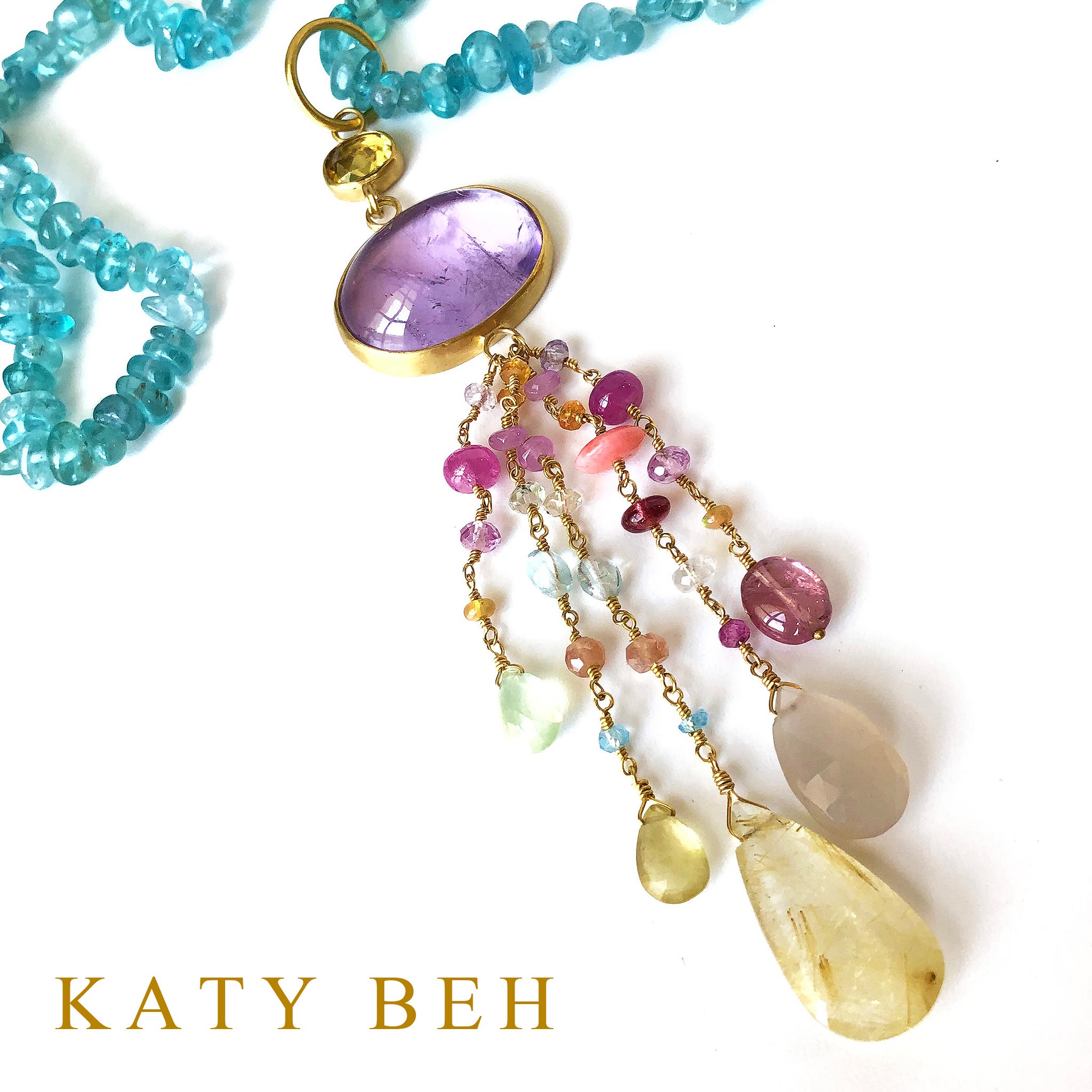 Sammie amethyst, yellow sapphire and fancy gemstone tassel pendant.
Entirely handmade in 22k yellow gold that I alloy in my New Orleans studio, the dreamy lavender pale amethyst paired with a sparkly intense yellow sapphire is only the beginning. Finished with a tassel of five wrapped fancy gemstone chains and briolette drops, you'll never find a more magnificent one of a kind piece. Topped with two loops in rich high karat gold. Fits on most chains and strands of beads. Created using the ancient techniques of classical goldsmithing.
One of a kind and can't be duplicated.
ABSOLUTELY WORTH IT.
Piece Specs:
Amethyst, yellow sapphire, fancy semi and precious gemstone mix
56.10 total carats
5 1/4" with loops
Necklaces sold separately
Only one available