Sandra (Oh) 22k Gold Pendant
$1,250.00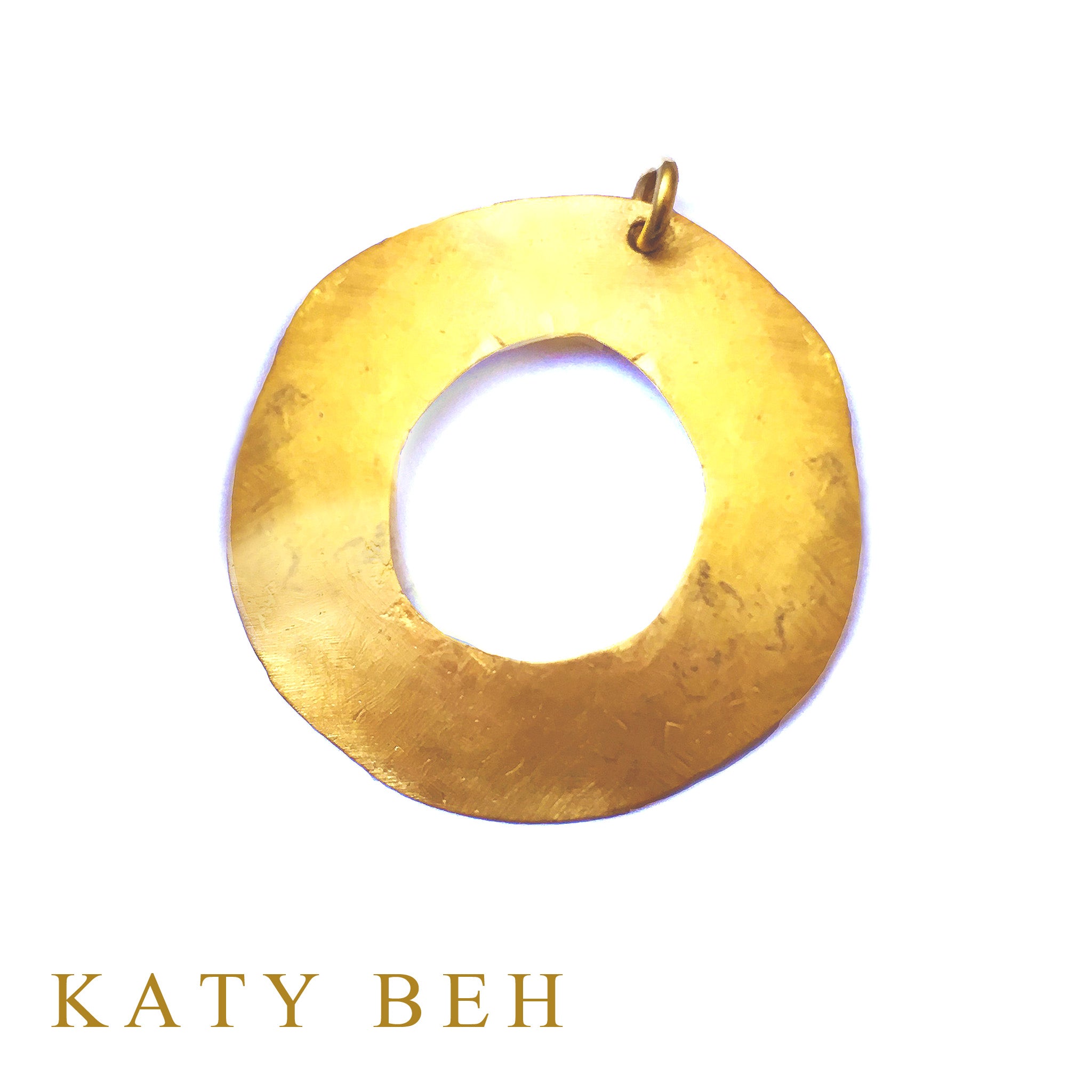 Sandra (Oh) 22k Gold Pendant
Inspired by my signature Sandra (Oh) earrings, this pendant is your little black dress. Your white tee and jeans. Your crisp white blouse and black stilettos. Don't forget your slacks, please. Lightweight, bold, sexy and so freakin' smart, no wonder I named this after Sandra Oh. I binge watch Grey's Anatomy in my studio, so I have a serious crush on Dr. Cristina Yang. Put your eyebrows on and dance it out. 
The loop is big enough to easily slip over most clasps. Entirely handmade in 22k yellow gold that I alloy in my New Orleans studio, this pendant is crazy versatile and has the magic to dress up or down in a flash. Sandra (Oh) is created using the ancient techniques of classical goldsmithing.
My Sandra (Oh) pendant is a must have.
ABSOLUTELY WORTH IT.
Piece Specs:
22k yellow gold
1 1/2" outside diameter
3/4" inside diameter

1 1/2" long including loop

Weighs about 5 grams - one nickel

Necklaces sold separately.