Shawn Rainbow Moonstone Necklace
$2,660.00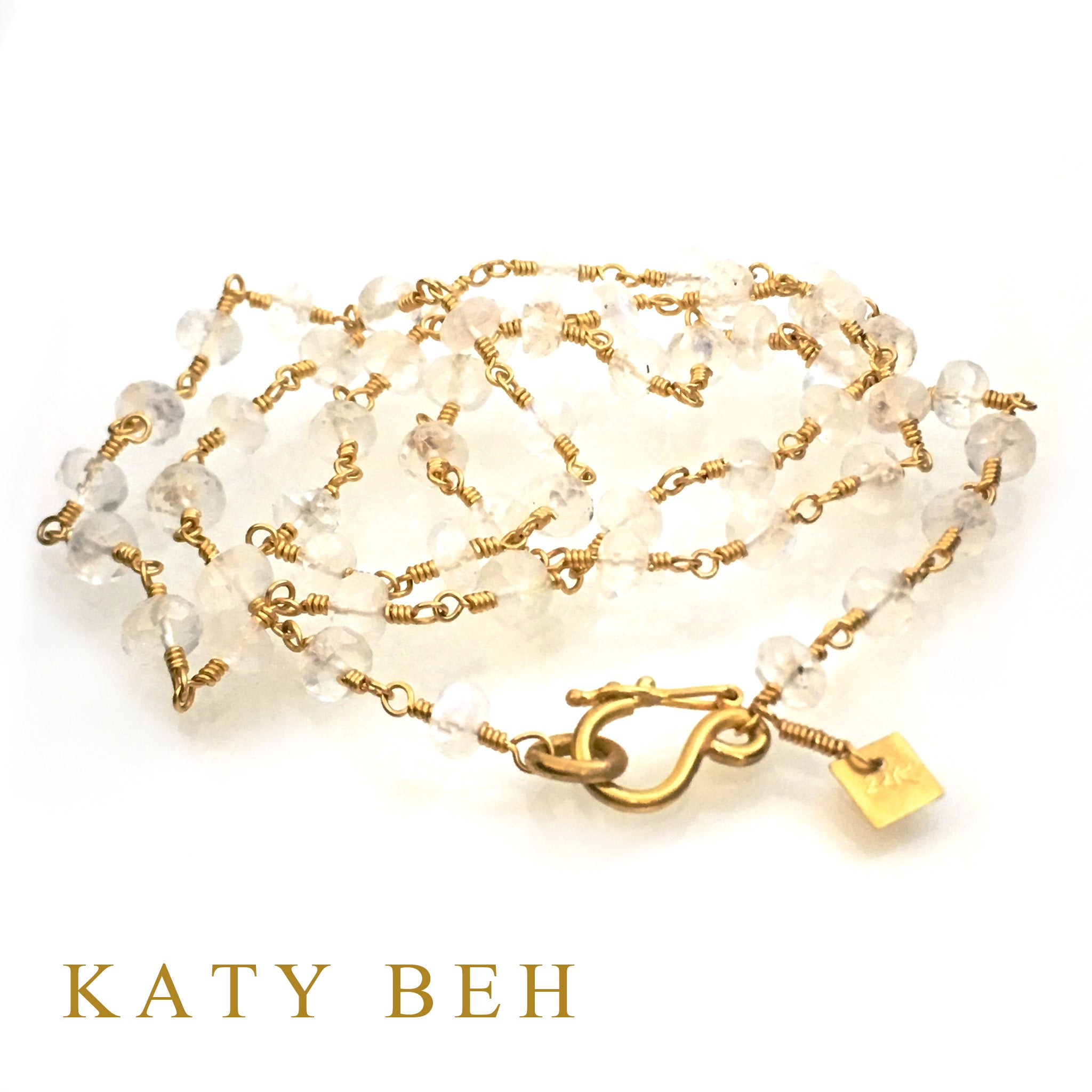 Made to order.
Shawn Rainbow Moonstone Wrapped Bead Necklace
Rainbow moonstone...named for its luna luminance. Flashes of light blue are subtle sparkles bringing light to your gorgeous smile. Each delicately faceted bead is individually wrapped in fine hand drawn wire andand is linked carefully to the next. The secure locking S clasp is so pretty; you'll want to hang a pendant from it and wear it front and center.
Entirely handmade in 22k yellow gold that I alloy in my New Orleans studio. Created using the ancient techniques of classical goldsmithing.
Each Shawn rainbow moonstone necklace is one of a kind and made to order. Please allow two weeks for delivery.
ABSOLUTELY WORTH IT.
Piece Specs:
Rainbow moonstone

28.85 total carats
20" long
Pendants sold separately
Made to order