Sperry Amethyst Ring
$1,020.00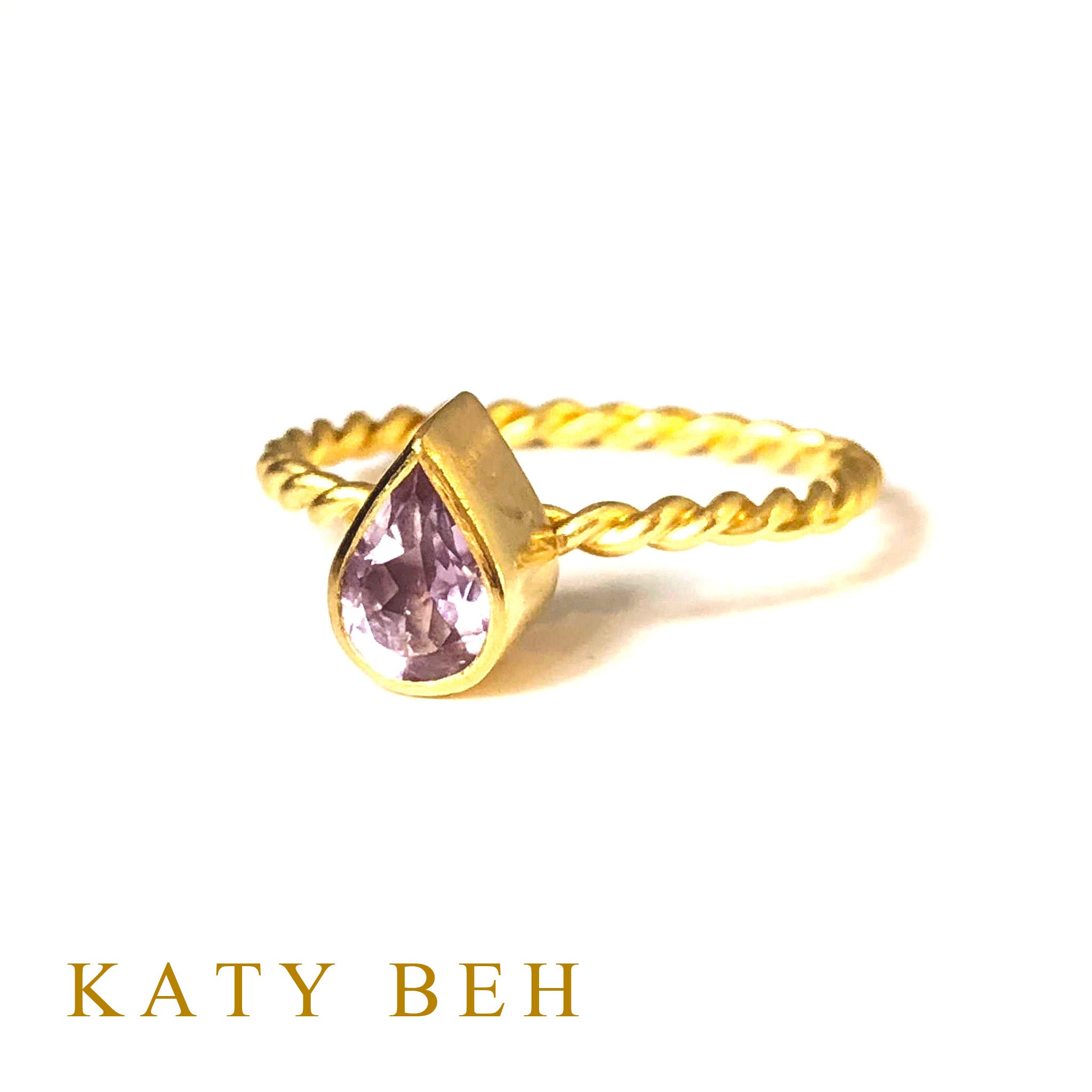 FYI, I've made your day-to-night go-to. Consider Sperry your new BFF - charming, stylish and totally reliable. This must have February birthstone ring features a new-again pear shaped light amethyst (YES!) and a twisted 22k gold band. She looks just as good going solo as she does stacked with more pretties of your children's birthstones. Versatility for the win!
Sperry is entirely handmade in 22k yellow gold is the only one of it's kind is an heirloom in the making.
My Sperry amethyst ring is one of a kind and cannot be duplicated.
ABSOLUTELY WORTH IT.
Piece Specs:
Amethyst
0.60 total carats
2 x 2 mm thick band
Size 6 3/4  (Most of my rings can be easily sized. Just ask!)
Only one available