Susie Tanzanite and Chrysoprase Earrings
$1,600.00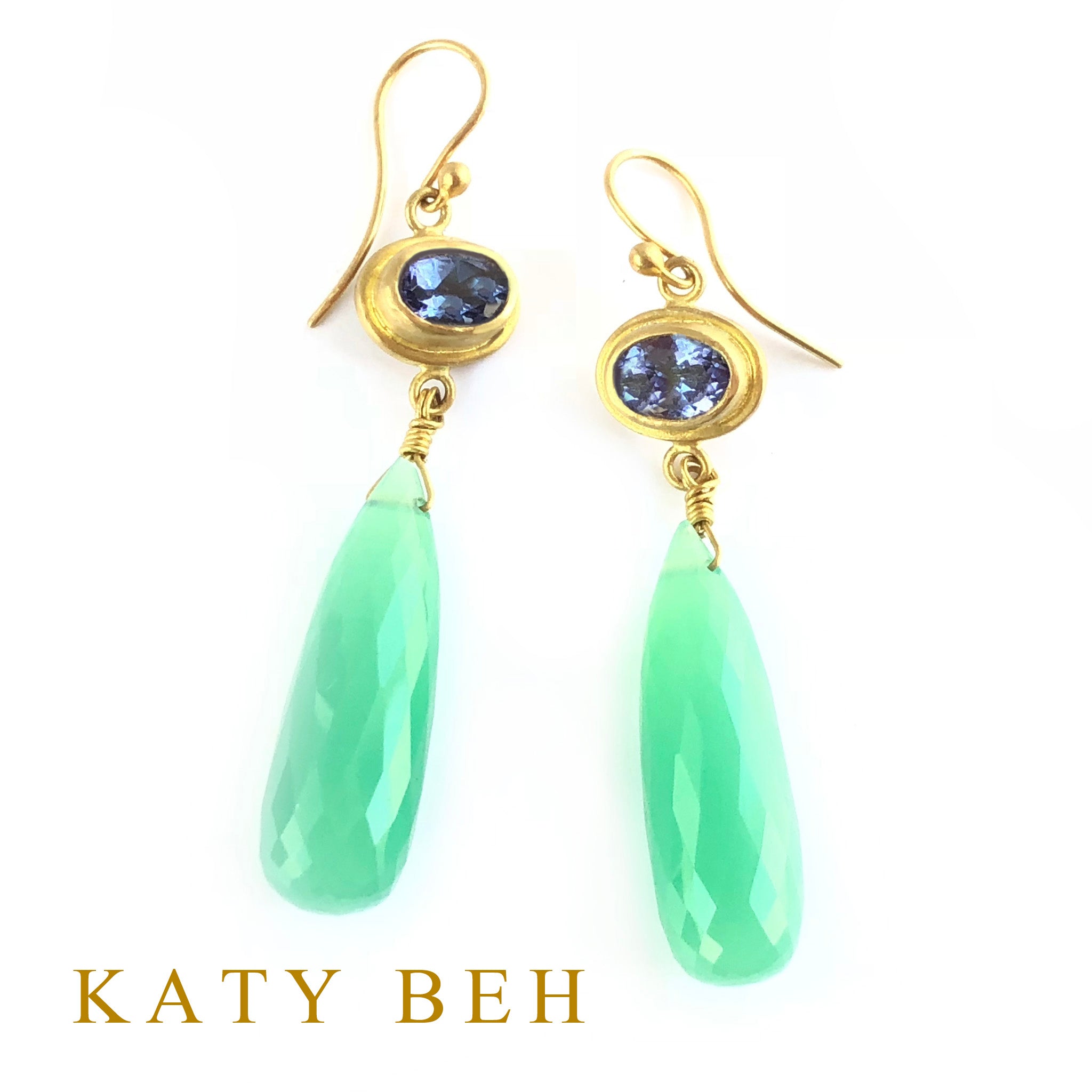 Feel so fine. My Susie tanzanite and chrysoprase earrings will have you walking tall without that stupid book balanced on your head. How can you look fine with a book on your head, anyway? Let Susie do it. Entirely handmade in 22k yellow gold, the oval faceted tanzanite are double bezeled (tanzanite is only mined in Tanzania) and the emerald green chrysoprase has metaphysical properties for healing as well as attracting new love, abundance and prosperity....SWEET! Maybe I should keep these for myself. Meticulously made in rich yellow gold that I alloy in my New Orleans studio, these earring are the only pair of their kind. Created using the ancient techniques of classical goldsmithing.
My Susie tanzanite and chrysoprase earrings are one of a kind and can't be duplicated.
ABSOLUTELY WORTH IT.
Piece Specs:
Tanzanite, Chrysoprase
28.21 total carats
1 3/4" Long (including earwire)
One earring weighs 0.16 oz (a quarter weighs 0.20 oz)
Only one pair available