Sybil Aquamarine and Labradorite Necklace
$2,490.00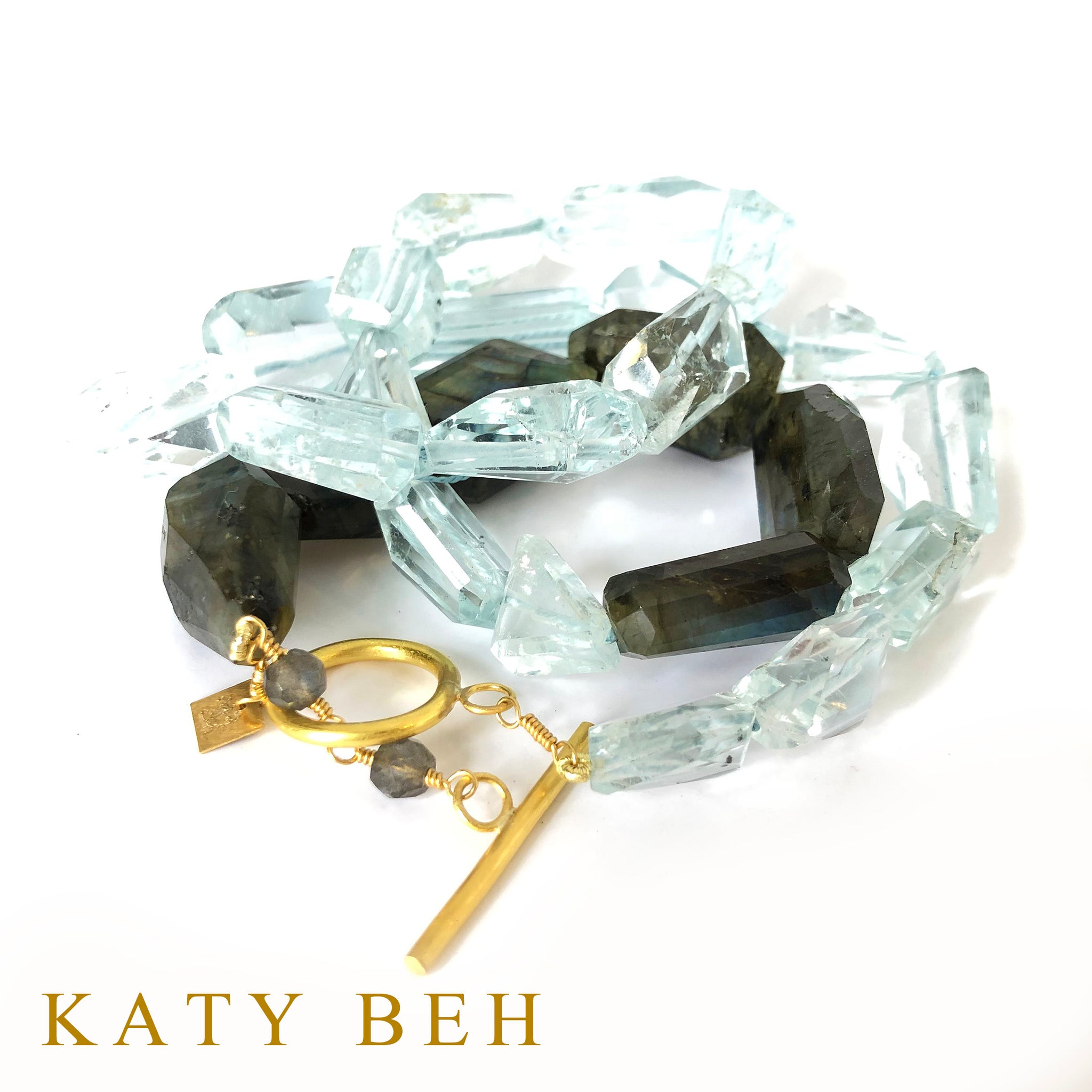 Sybil aquamarine and labradorite strung bead necklace with toggle clasp.
Carefully knotted on light blue silk, this necklace is one of a kind. Intentionally - whimsically - asymmetrical, Sybil features a bold toggle clasp entirely handmade in 22k yellow gold and looks fab alone, layered or with a pendant (sold separately). Created using the ancient techniques of classical goldsmithing.
My Sybil Aquamarine and Labradorite necklace is one of a kind and can't be duplicated.
ABSOLUTELY WORTH IT.
Piece Specs:
Aquamarine, Labradorite
220.05 total carats
22k yellow toggle clasp
19" long
Pendants sold separately
Only one available