Taylor Fancy Multi Gemstone Necklace
$5,600.00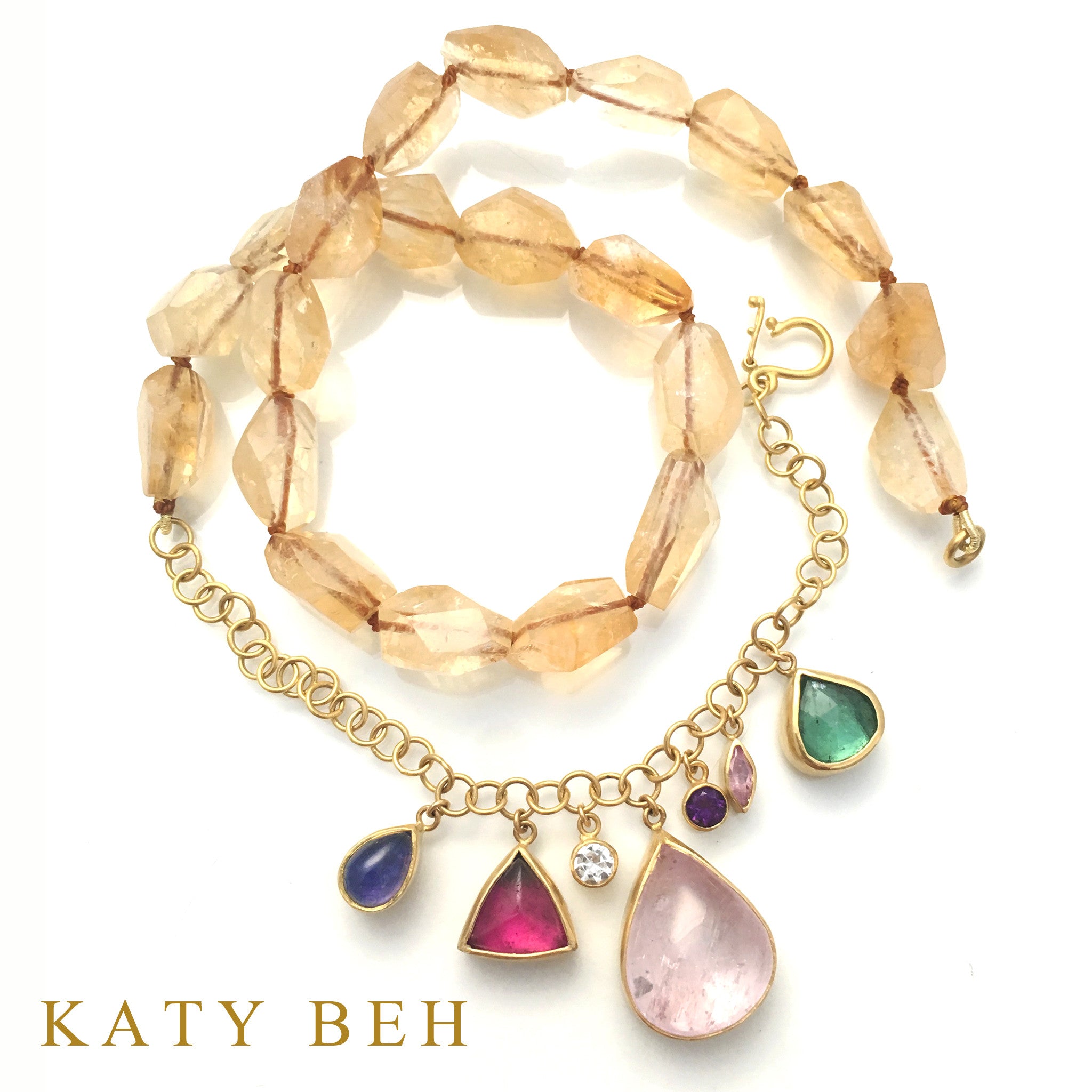 Taylor fancy multi gemstone and citrine necklace
Life is a party.  Dress for it.  This is the necklace that goes with everything. Believe me! A signature party of colors in the front; the business of golden citrine nuggets around the back. The secure locking clasp is worn on the site. Entirely handmade in 22k yellow gold  One of a kind.
Carefully hand-strung and knotted on golden silk, golden citrine nuggets drape around the back. A handmade chain in front features pendants of blue iolite, hot pink rubellite, white topaz, icy pink kunzite, amethyst, Montana pink sapphire and teal tourmaline. All pendants fabricated by hand using the ancient techniques of classical goldsmithing.
My Taylor fancy multi gemstone and citrine necklace is one of a kind and can't be duplicated.
ABSOLUTELY WORTH IT.
Piece Specs:
Citrine and multi-colored precious and semi-precious gemstones
177 total carats
22k yellow gold locking clasp
18" long
Only one available