Ti Yellow Aquamarine and Mixed Gem Earrings
$630.00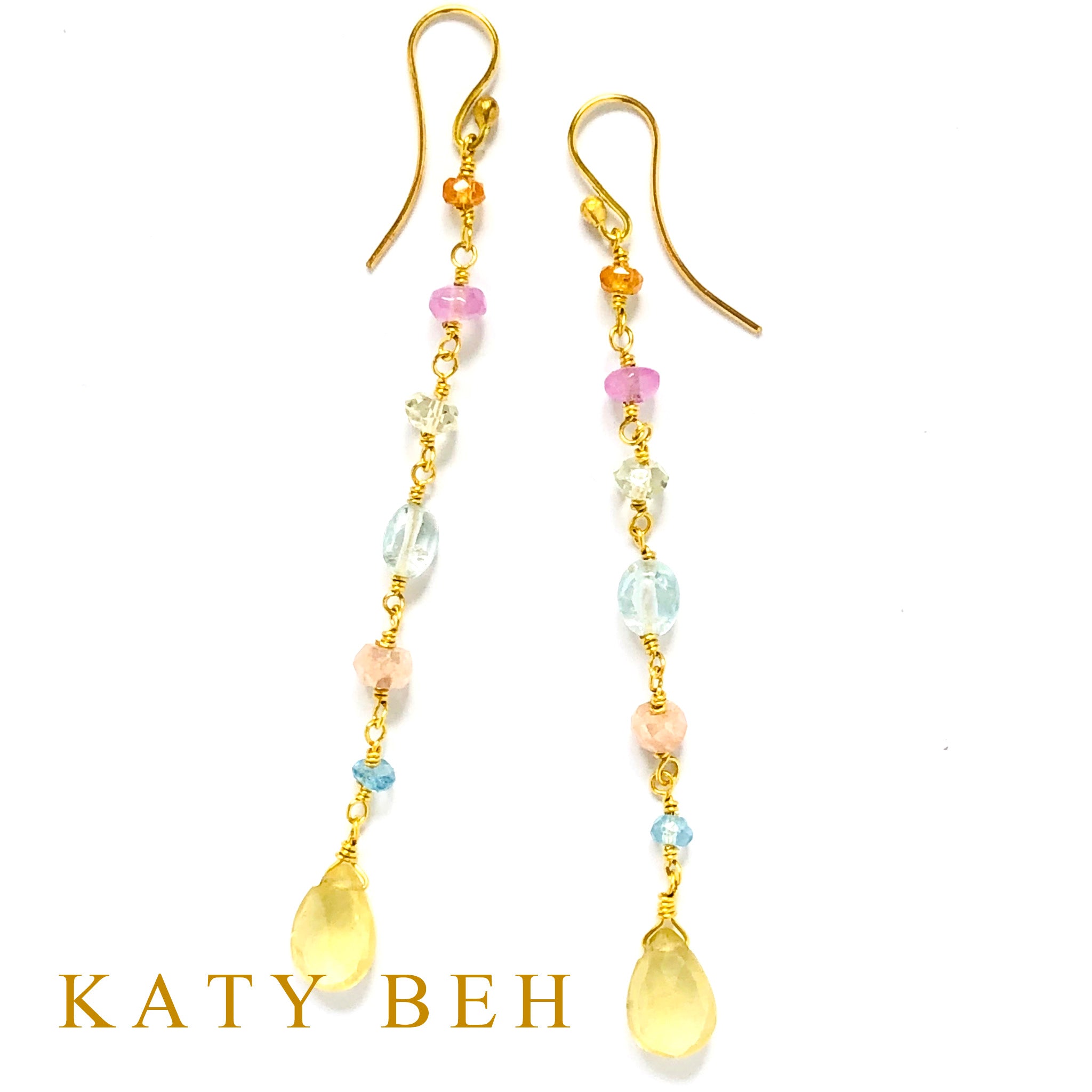 Easy day to night; lightweight and perfectly long. Entirely handmade in 22k yellow gold and finished with glittery yellow aquamarine briolettes.  With a variety of precious and semi-precious gems; all are individually wrapped creating a chain of fresh color. I named Ti and her sisters Do, Re, Mi, Fah, So, and La with a twinkling nod to Governess Maria. Meticulously made in rich yellow gold that I alloy in my New Orleans studio, these earrings are the only pair of their kind. Created using the ancient techniques of classical goldsmithing.
Ti Yellow Aquamarine and Mixed Gem earrings are one of a kind and can't be duplicated.
ABSOLUTELY WORTH IT.
Piece Specs:
Yellow sapphire, yellow aquamarine, lilac quartz, beryl, light blue aquamarine, peach moonstone, blue topaz

7.35 total carats
3" Long (including earwire)
One earring weighs 0.16 oz (a quarter weighs 0.20 oz)
Only one pair available