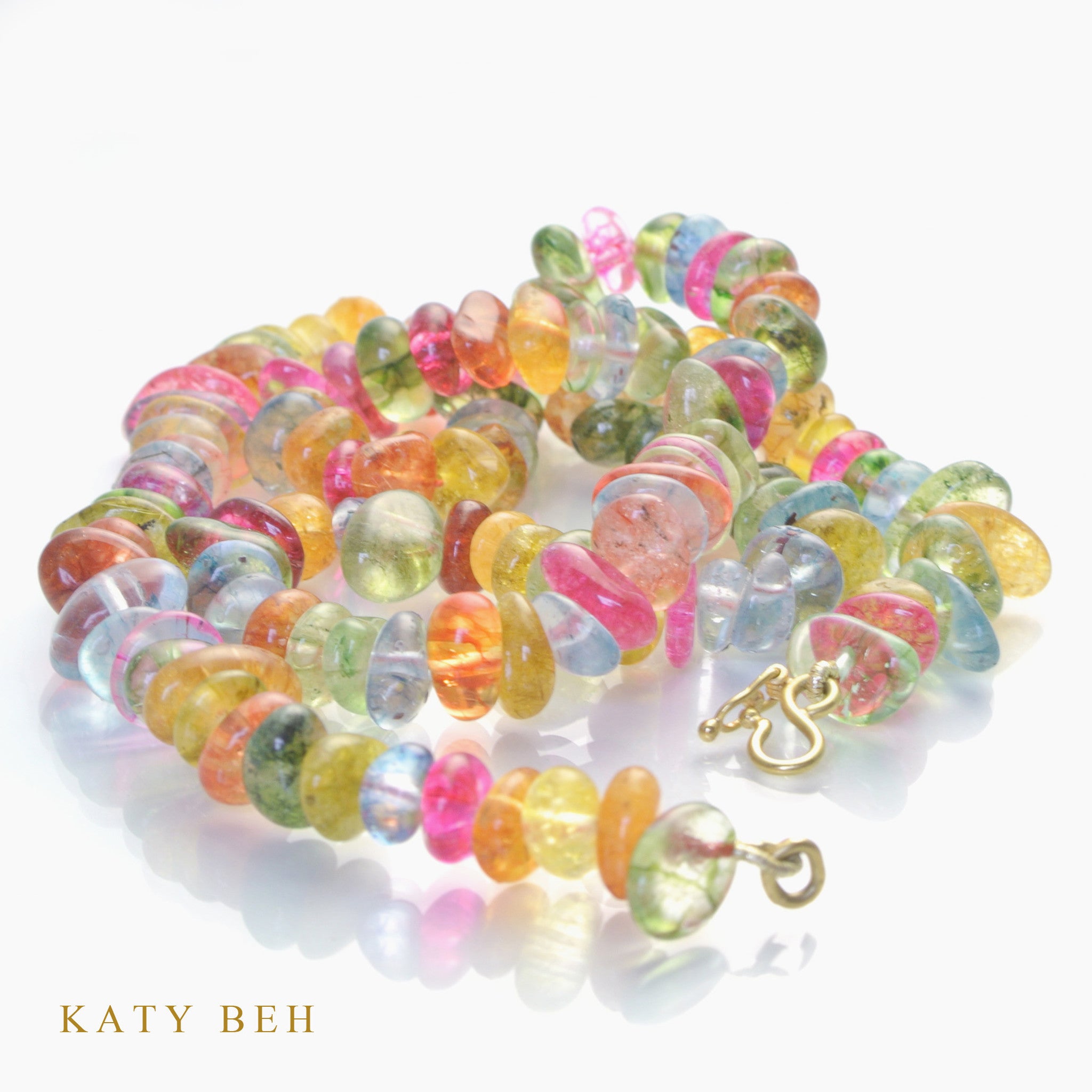 Color to the rescue!  I'm obsessed with "tourmaline" quartz.  The colors are out of this world.  Disclosure...these natural quartz beads are dyed to create these dynamic colors.  Delicious colors do occur naturally in tourmaline, but the price and rarity is...extreme.  I'm perfectly happy with these.  The color is stabilized so no need to worry about that either.  22k locking handmade clasp.
Gemstones:       Quartz (dyed)

Gem Weights:    252.50 cts

Length:               20"