White Topaz and Peridot Drop Earrings
$970.00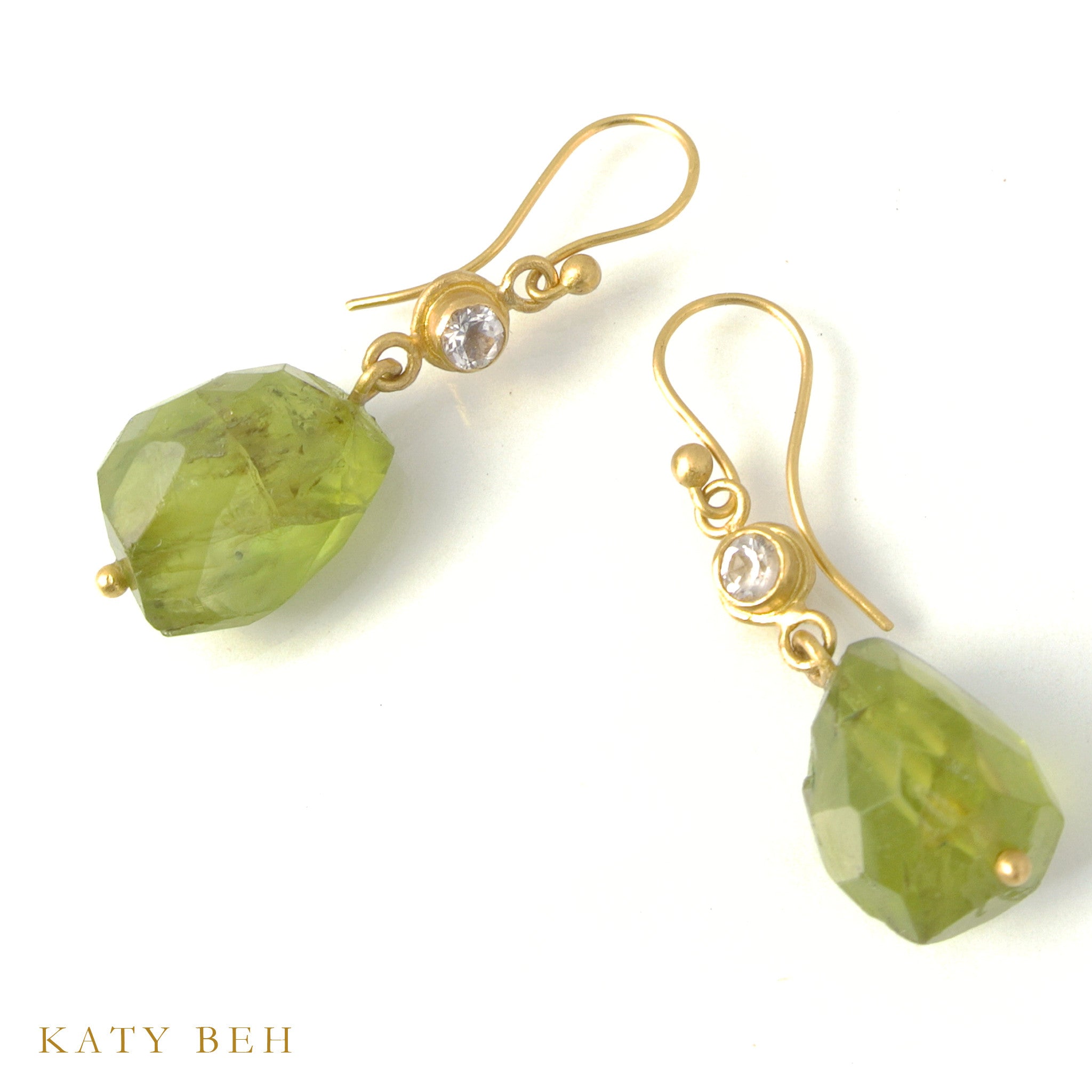 Perfect spring earrings for everyday!  Tiny white topaz sparkle above chunky peridot drops. I will spare you from suggesting the white topaz are like little drops of dew...One of a kind and handcrafted in 22k yellow gold.
Gemstones:     White Topaz, Peridot
Gem Weight:    0.35 tcw (topaz), 17.80tcw (peridot)
Length:             1.25"