Whitney White Moonstone and White Topaz Earrings
$3,370.00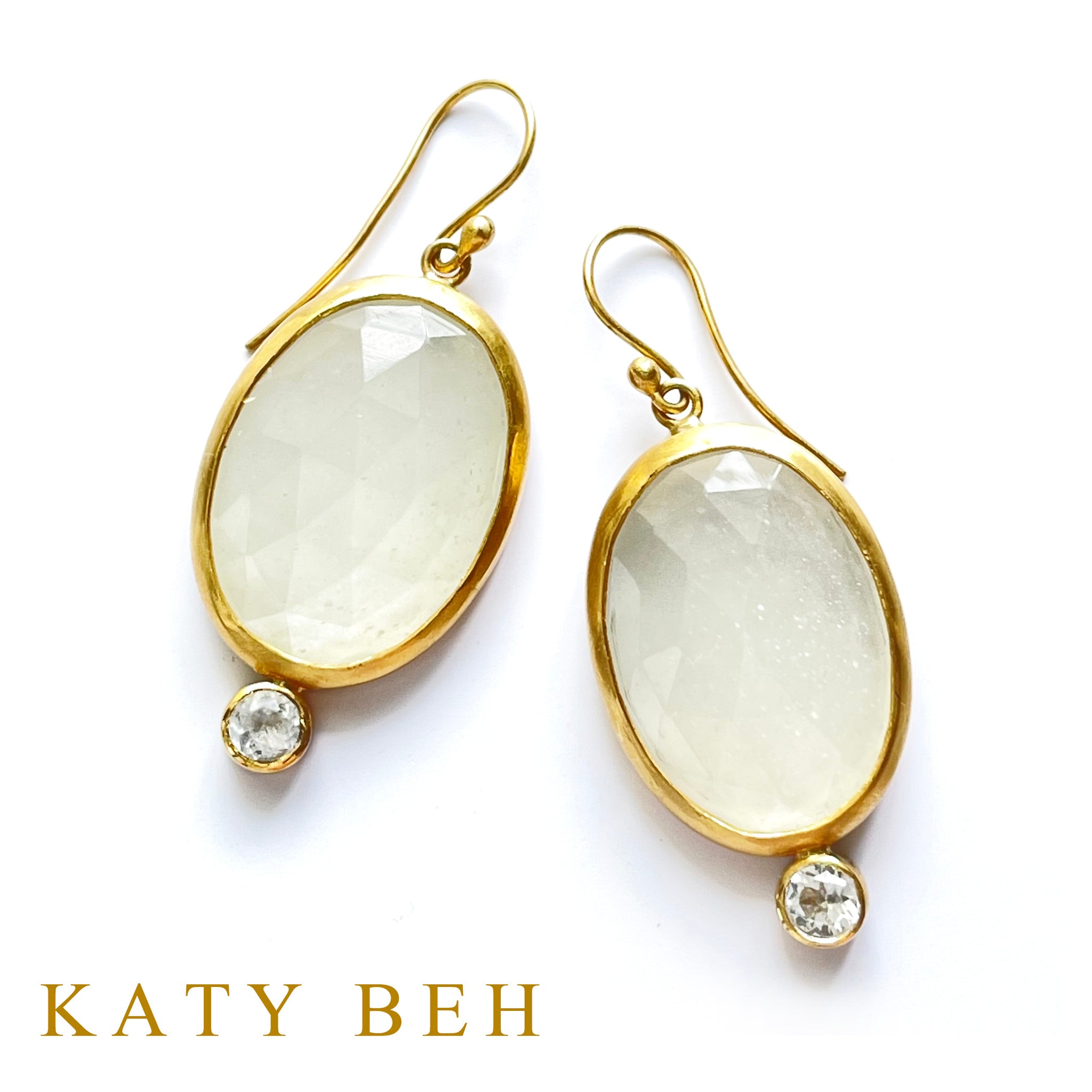 Whitney White Moonstone and White Topaz Earrings
If you are the type who wears one pair of earrings and one pair only, these are your earrings. Gorgeous rose cut white moonstone with sparkly little round faceted white topaz accents. The harlequin pattern of the cut shimmers! Entirely handmade in 22k yellow gold. Created using the ancient techniques of classical goldsmithing.
My white moonstone and white topaz Whitney earrings are one of a kind and can't be duplicated.
ABSOLUTELY WORTH IT.
Piece Specs:
Moonstone, Topaz
1 5/8" long including ear wire
One earring weighs about 3 pennies
Only one pair available